Publication Type:
International Enforcement Actions
Mentioned Suspect Entities & Suppliers: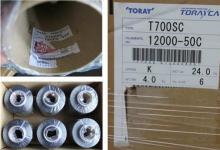 In December 2012, a shipment of carbon fiber was seized aboard the Shahraz, a ship en route from China to Bandar Abbas in Iran. The Shahraz was carrying 1,800 bobbins of carbon fiber weighing 7,200 kg and manufactured by the Japan-based company Toray. The vessel is owned by the Kish Roaring Ocean Shipping Company PJS. A U.N. Panel of Experts charged with investigating violations of Security Council resolutions found that the address and fax number of the shipper listed on the consignment's bill of lading were associated with South Shipping Line Iran (SSL), which was designated under Security Council resolution 1929. Toray later confirmed that the type of carbon fiber aboard the ship (identified as T700SC-12000) fell above the control thresholds of goods prohibited for export to Iran established by the United Nations. The high-grade carbon fiber has a number of commercial applications, in particular in the aerospace industry, and can also be used to manufacture rotors for Iran's IR-2m centrifuge.
The carbon fiber was sent to Hamidreza Afzalian Shirvan on behalf of the Mina Tejarat Sanabad company in Mashhad, Iran. Shirvan is also the director and majority shareholder of Hong Kong Pioneer International Co., Ltd, which is registered in both Georgia and Hong Kong.
Footnotes:
[1] "Panel of Experts Established Pursuant to Resolution 1929 (2010) Final Report," June 11, 2014, United Nations Security Council.
[2] "Annual Return - Hong Kong Pioneer International Co., Limited," September 11, 2013, Hong Kong Companies Registry Cyber Search Centre.
[3] "Extract from the Registry of Entrepreneurial and Non-Entrepreneurial (Non-Commercial) Legal Entities - LLC Hong Kong Pioneer International," June 6, 2013, Ministry of Justice of Georgia National Agency of Public Registry.