In the fourth episode of Iran Watch Listen, we sit down with Neil Watts, who served for five years as the Maritime Expert on the United Nations Panel of Experts on North Korea. We discussed missile and arms-related cooperation between Iran and North Korea and how such collaboration has evolved over time, from the transfer of complete systems to the sharing of test data and technical expertise. The conversation took place on September 8 and was hosted by Valerie Lincy, Executive Director of the Wisconsin Project on Nuclear Arms Control, and Treston Chandler, a Senior Research Associate at the Wisconsin Project. Read more about our guest below.
Background
Collaboration between Iran and North Korea dates back to the late 1980s, when North Korea first supplied Scud B missiles to Iran during the Iran-Iraq War. Iran developed this and later missiles supplied by North Korea into the Shahab series short and medium-range ballistic missiles and the Khorramshahr medium-range ballistic missile. North Korea has also shipped missile components and sent technicians to help Iran develop missile production facilities. Shipments were reported in the late 2000s and occurred as recently as last year. In addition, North Korea has shared technical information related to missile development and testing with Iran, which is more difficult to detect but no less critical to Iran's missile progress.
At the same time, North Korea has supplied arms and related materiel to Iran and its proxies in the region, with some estimates concluding that North Korea earned over $1 billion a year in the late 2000s as a result of this trade.
Iran and North Korea, both heavily sanctioned by the international community, have developed elaborate methods to evade those sanction, including air and sea shipments transiting through third countries and the use of national airlines and shipping lines. The United Nations Panel of Experts on North Korea investigates allegations of sanctions violations and has played a critical role in identifying and publicizing these and other methods employed by North Korea to export missiles and conventional arms, and to engage in other prohibited trade.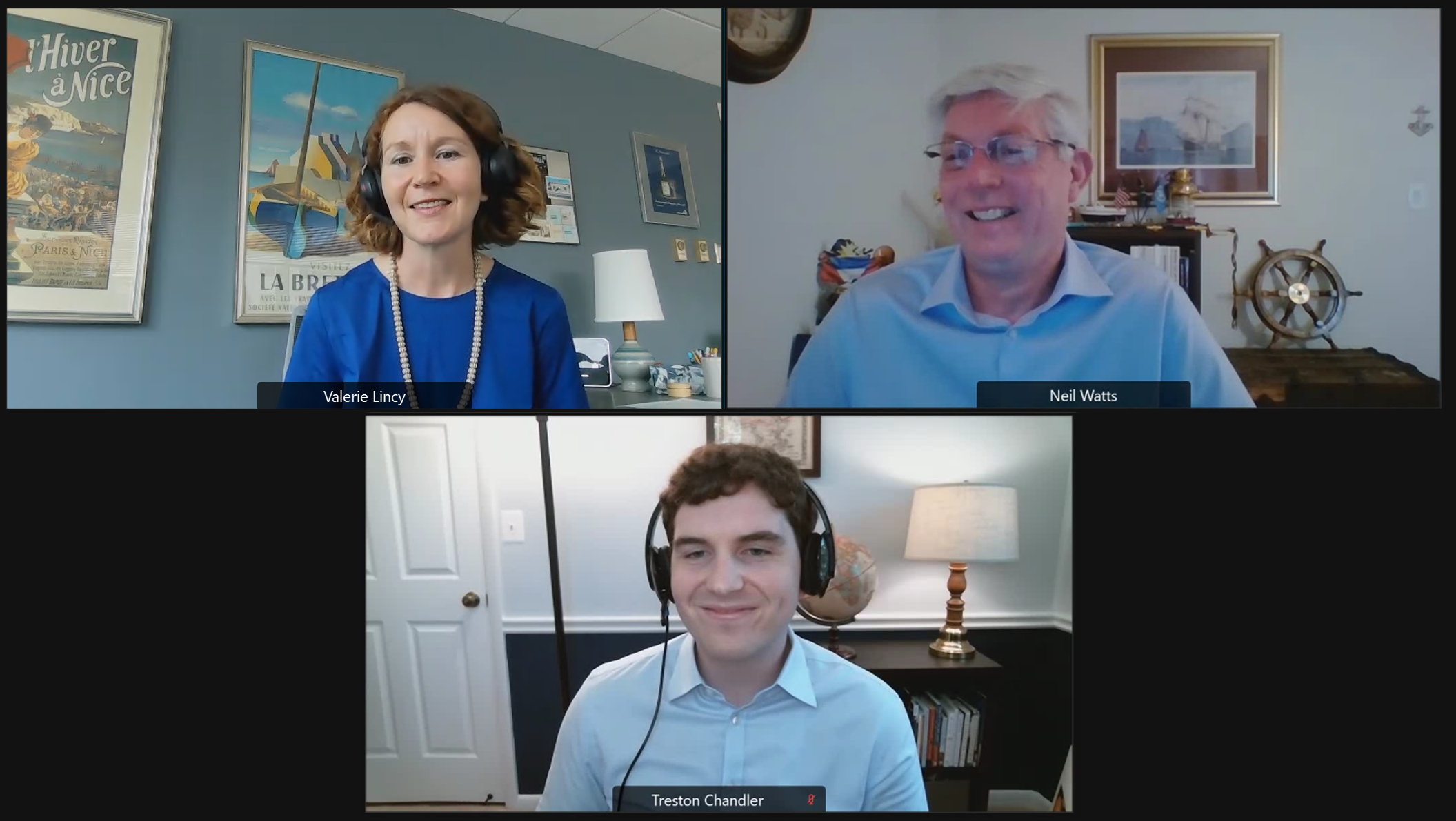 Our Discussion
Neil describes the "close working relationship" between Iran and North Korea on ballistic missile development, notably "leapfrog technologies" from North Korea that have allowed Iran to qualitatively increase its ballistic missile capabilities. From complete missile systems in the 1980s and 1990s, to more recent transfers of subcomponents, software, test data, and technical expertise, these transfers have helped Iran further its goal of self-sufficiency in missile production. Neil explains that evidence of such transfers is not always apparent in photographs of Iranian missiles, highlighting the challenge faced by the Panel of Experts in determining when a technology transfer has occurred. The Panel looks for technical similarities, like the type of control veins used for the engines, or similarities in a missile's air frame, shroud, or nosecone, as well as commonalities in the companies supplying technology.
North Korea also provides conventional arms to Iran and uses Iran as a key facilitator to route arms to other clients in the Middle East. These transfers are a vital line of income for the heavily sanctioned country and the foundation for alliances that North Korea seeks. Iran also benefits, both directly and through strengthened ties to its proxies. Neil assesses that the U.N. arms embargo on North Korea imposed in 2009 did not lessen the arms-related trade with Iran but suggests that the expiry in 2020 of prohibitions on arms transfers to and from Iran may in fact decrease this trade, if Iran has the option of procuring more advanced systems from Russia and China.
Our discussion also covered sanctions evasion methods used by Iran and North Korea, including ship-to-ship transfers, transshipment, splitting shipments among multiple containers and vessels, and hiding illicit items in bulk cargo. In the case of the Chong Chon Gang, for instance, weapons were buried under thousands of bags of sugar. Individual agents have also turned to encrypted messaging apps, chatrooms, and software downloads to exchange information like missile test data. Neil highlights sanctions evasion tactics as illustrating North Korea's and Iran's "resilience in the face of tremendous international pressure." Their ability to evade sanctions is also "a symptom of globalization," which makes it difficult to identify illicit shipments within normal trade with and between Iran and North Korea.
Finally, Neil explains how the Panel of Experts conducts investigations and reports its results. In its reports, the Panel must strike a balance between disclosing information that helps stop proliferation, and potentially arming North Korea and Iran with information that could be used to refine their evasion methods. He also shares his experience boarding seized North Korean vessels, interviewing captains and political officers onboard, and examining vessel records.
Neil Watts is a Senior Contributor at Compliance and Capacity Skills International and a Senior Research Associate at Kings College's Project Alpha. He served as the Maritime Expert on the United Nations Panel of Experts for North Korea from 2013 through 2018, where he investigated sanctions evasion and North Korea's sea-launched ballistic missile program. Neil had the unique opportunity during his service on the Panel to board and inspect several interdicted North Korean-flagged or controlled vessels, including the Chong Chon Gang, which was caught ferrying arms from Cuba to North Korea for repairs. He also served in the South African Navy for over 30 years, specializing in surface warfare and weapons systems. Neil has conducted extensive training for government and industry on sanctions, best practices, and due diligence and advises on maritime security.
Related Resources
Subscribe to Iran Watch Listen on Apple Podcasts, Google Podcasts, Spotify, Stitcher, or wherever you get your podcasts.