This month's newsletter features a new episode of Iran Watch Listen, a podcast by the Wisconsin Project on Nuclear Arms Control. We sat down with Dr. Bruce Goodwin to discuss the process of building nuclear weapons from a technical perspective, and explored the experience Iran has with some of the key steps of the weaponization process.
The newsletter also includes profiles of several China-based electronics distributors supplying Iran's military industries, as well as news about an increase in Russian banking activity in Iran, U.S. allegations of Iran's continued support for Yemen's Houthi rebels despite a diplomatic rapprochement between Iran and Saudi Arabia, and a thwarted attempt to illegally export aircraft engines from Ukraine to Iran. Additions to the Iran Watch library include documents related to a graphite procurement network with links to notorious proliferator Karl Lee, tit-for-tat oil tanker seizures, and U.S. sanctions against Caspian Sea shipping companies.
Sign up to receive the newsletter in your inbox.
____________________
PUBLICATIONS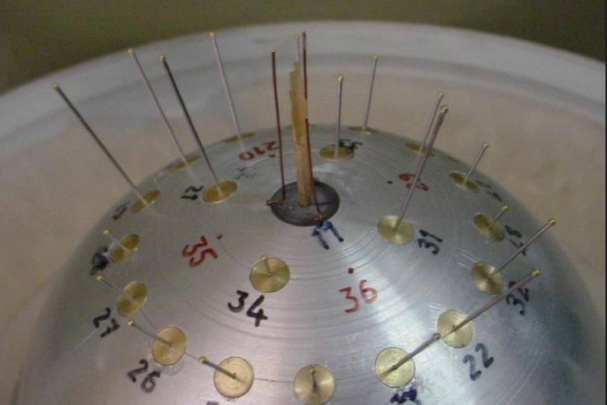 A "pin dome" from the Iranian nuclear archive documents. (Credit: Institute for Science and International Security)
Interviews and Podcasts |  Iran's Potential Path from Breakout to Bomb
For years, Iran's "breakout time" has been a key metric by which analysts and policy makers have evaluated the progress of Iran's nuclear program. The breakout time only pertains to the production of fissile material, however; there are a series of additional steps, collectively called "weaponization," that would be required to turn that material into a working nuclear weapon. To better understand weaponization and Iran's experience with key steps in the process, Wisconsin Project researchers spoke with Dr. Bruce Goodwin, a retired senior fellow at the Center for Global Security Research at the Lawrence Livermore National Laboratory.
For more about Iran's Amad Plan, a coordinated nuclear weapon program that ran between 1999 and 2003, read our 2015 policy brief, "Questions Remain in 'Final' Report on Iran's Alleged Weapons Work."
____________________
ENTITIES OF CONCERN
In June 2022, the U.S. Commerce Department sanctioned several China-based entities for supplying electronics to Iran's military industries.
Chuangxinda Electronics-Tech Co. Ltd.
A China- and Hong Kong-based electronics distributor; has used deceptive practices to supply Iran with U.S.-origin items that would provide material support to Iran's military industries; has two registered entities in Hong Kong; shares an address with Blueschip Company Limited.
ICSOSO Electronics Company Limited
A China- and Hong Kong-based electronics distributor; claims to sell products manufactured by major electronics companies; has been associated with the trade names Shenzhen Avanlane Electronics Co. Ltd., IC.CN Company Limited, and Suntric Company Limited.
A Chinese national; serves as director of one of Chuangxinda Electronics-Tech Co. Ltd.'s Hong Kong branches and manager of At One Electronics.
____________________
IN THE NEWS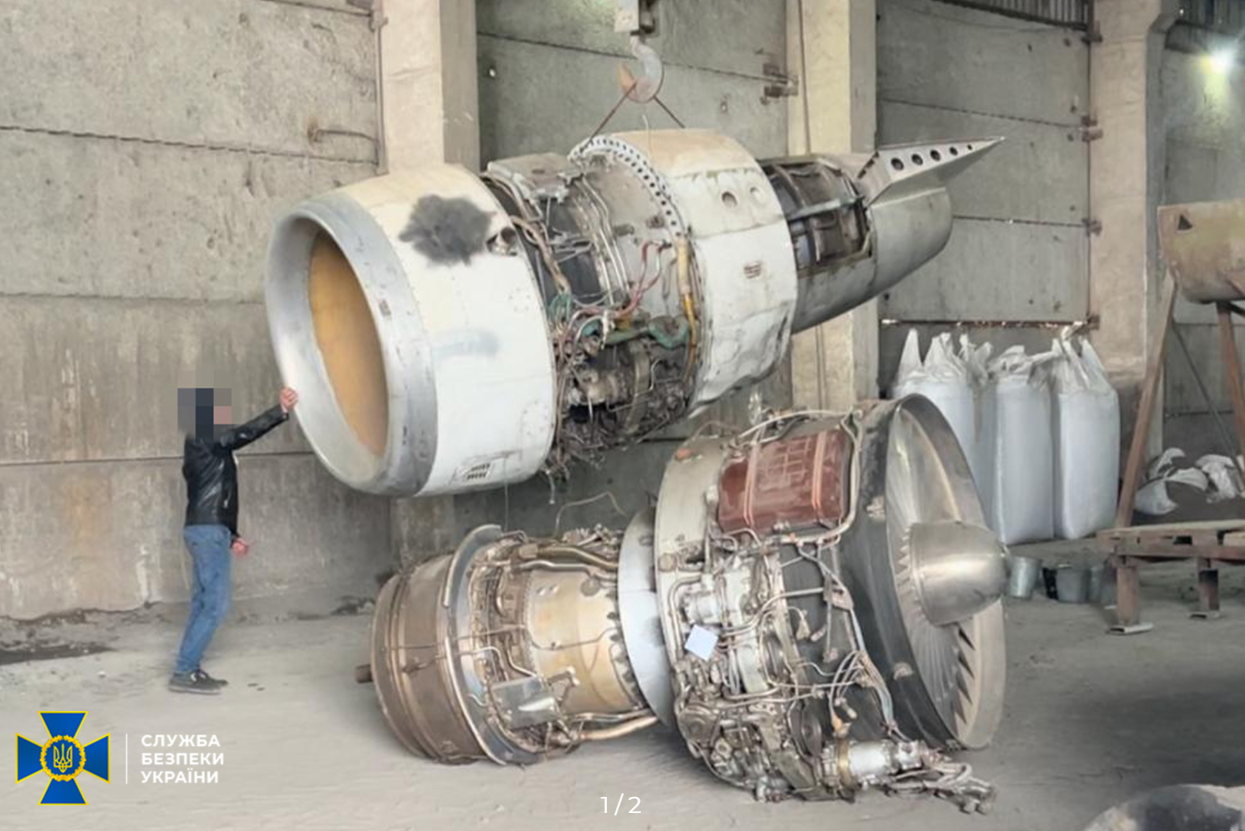 Two aircraft engines whose illegal export was prevented by the Security Service of Ukraine. (Credit: Security Service of Ukraine)
Russia's VTB Leads Moscow's Efforts to Strengthen Banking Presence in Iran | Reuters
May 17, 2023: The Russian state-owned bank VTB opened a representative office in Iran. The Iranian government is also planning to allow consumers to use Russia's Mir card payment system within Iran. Russian state-owned Promsvyazbank is already present in Iran. Sberbank, another large Russian financial institution, discussed strengthening its ties with Iran but has not yet entered the Iranian market.
Iran Still Smuggling Weapons, Narcotics to Yemen, U.S. Envoy Says | Reuters
May 11, 2023: U.S. Special Envoy for Yemen Tim Lenderking said that Iran is still supplying arms and drugs to Yemen despite a March agreement restoring diplomatic relations between Iran and Saudi Arabia. The conflict in Yemen is widely seen as a proxy fight between the two regional rivals.
SBU Prevents Illegal Export of Engines for Military Transport Aircraft to Iran | Interfax-Ukraine
May 2, 2023: The Security Service of Ukraine (SBU) prevented the illegal export of two aircraft engines to Iran. According to the SBU, the scheme was organized by two owners of a Dnipro-based company specializing in cargo transportation to countries in the Middle East and Africa. The conspirators allegedly planned to falsely declare the engines as gas pipeline components in their export paperwork. According to the SBU, the engines had been stolen during the liquidation of a Ukrainian state-owned enterprise and the intended Iranian customers planned to use them in an Antonov An-74 military transport aircraft.
____________________
FROM THE LIBRARY
The U.S. Department of Justice announced charges against Chinese national Xiangjiang Qiao for his involvement in a scheme to supply isostatic graphite, which has uses in ballistic missiles, to Iran.
The U.S. Department of Justice reportedly seized the Suez Rajan, an oil tanker loaded with Iranian crude and destined for China, sparking retaliation from Iran.
Amid an expansion of Iran-Russia military cooperation, the United States acted to disrupt weapon transfers across the Caspian Sea.