This month's newsletter features two publications on the status and implications of Iran's advanced centrifuges. From the IR-1 to the possible fifth-generation IR-9, Iran is committed to operating centrifuge models that can enrich greater amounts of uranium with fewer machines. Iran's increasing mastery of centrifuge design and manufacturing raises the risk of a "sneakout," in which Iran could use secret sites to produce fuel for nuclear weapons. Iran's advances also complicate diplomacy, because they reflect an acquisition of knowledge that cannot be reversed by a return to the Joint Comprehensive Plan of Action (JCPOA) or as part of a new agreement.
The newsletter also features profiles of Mohammad Eslami, the new head of the Atomic Energy Organization of Iran (AEOI), and a company formerly led by him that has manufactured drones for the Islamic Revolutionary Guard Corps (IRGC). Documents from the Iran Watch library include recently-released International Atomic Energy Agency (IAEA) reports, joint statements by the United States, the E3 (Britain, France, and Germany), and the Gulf Cooperation Council (GCC), and drone-related sanctions imposed by the United States, as well as news about the seizure and release by Iran of a Vietnamese oil tanker in the Persian Gulf, the October drone attack on U.S. forces stationed in Syria, and the renewed production of advanced centrifuge parts at Iran's Karaj plant.
Subscribe
here
to receive the newsletter in your inbox. 
____________________
PUBLICATIONS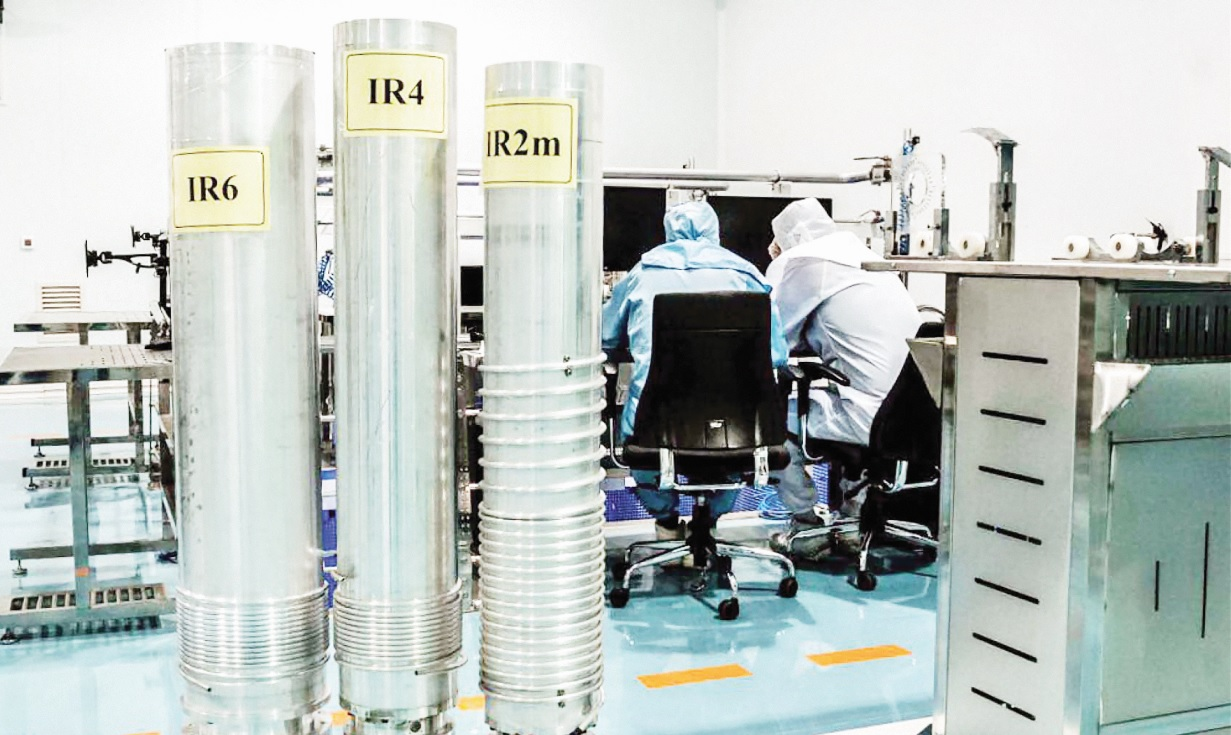 Report | Beyond the IR-1: Iran's Advanced Centrifuges and their Lasting Implications
As a result of illicit imports and domestic development since the late 1980s, Iran now possesses thousands of gas centrifuges, which are the mainstay of its nuclear program. These rapidly spinning machines enable Iran to enrich uranium to a level suitable for nuclear reactor fuel, or to a higher level suitable for nuclear weapons. The number and capacity of these machines determine Iran's "breakout" time: how long it would take Iran—if it decided to do so—to produce the fuel for a small nuclear arsenal. The machines are also key to Iran's ability to "sneakout" by producing nuclear weapon fuel at secret sites.
The report by Dr. Frederik Voûte and Valerie Lincy provides a technical description of Iran's centrifuges and estimates the contribution each is likely to make to Iran's ability to enrich uranium. It also reviews the testing and production history of centrifuge models, explores possible choke points in their continued development, and assesses the implications of Iran's growing mastery of centrifuge design and manufacturing. (Image via Mashregh News.)
Read the full report here.
A shorter version of the report (Explainer: Iran's Centrifuges) was first published in The Iran Primer.
____________________
ENTITIES OF CONCERN
 
Late last month, the U.S. Treasury Department sanctioned several entities linked to Iran's development and use of military drones. Several of those entities supplied Iran Aircraft Manufacturing Industries (HESA), which manufactures drones for the Islamic Revolutionary Guard Corps (IRGC). HESA's former director now oversees Iran's nuclear program.
Iran Aircraft Manufacturing Industries (HESA)
An Iranian company specializing in military and civilian aircraft and unmanned aerial vehicles (UAVs); a subsidiary of the Iran Aviation Industries Organization (IAIO), a state-owned enterprise subordinate to the Iranian Ministry of Defense and Armed Forces Logistics (MODAFL); according to the U.S. Department of the Treasury, has provided support to the IRGC.
 
Mohammad Eslami
Head of the Atomic Energy Organization of Iran (AEOI) and a member of Iran's cabinet; involved in nuclear or ballistic missile activities, according to the European Union. Has served as Deputy Defense Minister for Research and Industry, head of the Defence Industries Training and Research Institute, managing director of Iran Aircraft Manufacturing Industries (HESA), deputy director of Aerospace Industries Organization (AIO), and deputy for engineering and development plans at Defense Industries Organization (DIO).
____________________
IN THE NEWS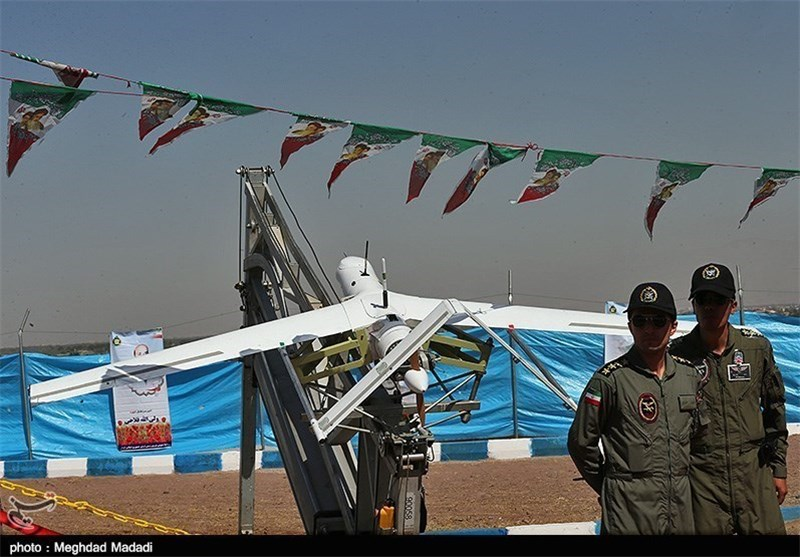 Strike On U.S. Base Was Iranian Response To Israeli Attack, Officials Say | The New York Times
November 18: In October, five drones loaded with explosives dive-bombed a U.S. military base in Al Tanf, Syria. American and Israeli officials have now said that the attack was directed and supplied by Iran and carried out by its proxies in the region. The attack was allegedly a retaliatory strike in response to a series of Israeli strikes on Iranian targets in Syria earlier in October. A Telegram channel linked to Iran's Islamic Revolutionary Guard Corps (IRGC) appeared to corroborate this account. (Image: the Yasir suicide drone is unveiled in 2013. Via Tasnim News.)
Iran Resumes Production Of Advanced Nuclear Program Parts, Diplomats Say | The Wall Street Journal
November 16: In late August, Iran restarted production at a centrifuge manufacturing plant that the International Atomic Energy Agency (IAEA) has been unable to monitor since it was damaged in an alleged act of sabotage in June. According to Western diplomats, the Karaj plant has produced parts for at least 170 of Iran's advanced centrifuges since production resumed. The centrifuges built with those parts have been installed at the Fordow uranium enrichment plant, according to the diplomats.  
 
Vietnamese Oil Tanker Seized By Iran Now Free In Open Waters | Associated Press
November 10: An oil tanker that had been seized by Iran on October 24th was released on November 10th. The Vietnamese-flagged tanker, the MV Sothys, had been captured by Islamic Revolutionary Guard Corps (IRGC) Navy boats and brought to Bandar Abbas while a U.S. Navy destroyer observed but did not intervene. Iran drained the tanker's cargo of oil and released it afterward. Non-governmental groups suspected that the MV Sothys had been involved in smuggling Iranian oil, which Iranian media appeared to corroborate when announcing the tanker's release. 
____________________
FROM THE LIBRARY
 
The United States and its allies in Europe and the Middle East held consultations ahead of a new round of nuclear negotiations with Iran that began in Vienna on November 29.
IAEA Director General Rafael Grossi addressed the Agency's November board meeting, which reviewed three new verification and monitoring reports about Iran's nuclear program.
The United States sanctioned Iranian drone suppliers and computer hackers in late October and November.
The Treasury and State Departments

designated several suppliers, companies, and IRGC officers linked to Iran's military drone program - October 29

The United States

designated six individuals and a cyber operations company linked to the IRGC for conducting voter intimidation and disinformation campaigns ahead of the 2020 U.S. election - November 18

The Department of Justice

indicted two individuals, alleging that they infiltrated at least one state's voter rolls to steal voter emails, and then sent threatening emails to voters - November 24