Publication Type:
International Enforcement Actions
Related Country:
Canada
China
United Arab Emirates
United Kingdom
United States
Introduction
From 2017 to 2018, an Iranian procurement network attempted to export sensitive counter-drone technology from the United States to Iran. Iranian national Jalal Rohollahnejad directed the scheme from Iran while working for Rayan Roshd Afzar (Rayan Roshd), an aerospace firm linked to the Islamic Revolutionary Guard Corps (IRGC). He recruited Saber Fakih, the CEO of a telecommunications company in the United Kingdom, to help facilitate procurement. Using the British company as a front, the conspirators facilitated the payment of almost half a million dollars from Rayan Roshd to an unwitting U.S. company and prepared another deal valued at almost $1 million with a second U.S. company. While neither deal resulted in a successful export, Rohollahnejad continues to operate from Iran today.  
Rohollahnejad's Network
Jalal Rohollahnejad is an Iranian engineer educated in China with ties to Iranian military entities. He was indicted in the United States in 2018 for allegedly operating an illicit procurement network, though the indictment did not identify his co-conspirators or the full extent of the scheme. A guilty plea in January 2022 by Saber Fakih, one of Rohollahnejad's co-conspirators, further elucidated the network and its operations, revealing more information about the co-conspirators and their relationships.
Rayan Roshd Afzar is an Iranian manufacturer of surveillance, communication, and security systems for industrial and military applications. It is affiliated with the China-based Rayan Group and has close ties to the IRGC and Iran's Ministry of Armed Forces and Defense Logistics (MODAFL). MODAFL subsidiaries have contracted Rayan Roshd to manufacture drone guidance and targeting systems. The U.S. Treasury Department sanctioned Rayan Roshd in 2017 for supporting the IRGC's drone program. In addition, Rayan Roshd has multiple Iranian and Chinese affiliate companies, and at least one appears on the U.S. Commerce Department's Entity List for assisting Rayan Roshd with illicit procurement.  Several individuals affiliated with the company, including its CEO Seyyed Reza Ghasemi, appear on the Treasury Department's Specially Designated Nationals (SDN) List.[1]
The British company involved in the scheme, IPaXiom, was founded in 2004 by Saber Fakih. According to an archived version of its website, the company offered telecommunications technologies used in mobile phone and internet networks and claimed to have offices in Hong Kong, India, Kuwait, Lebanon, and elsewhere.[2]
Four procurement agents based in different countries allegedly helped carry out the scheme, along with a Rayan Roshd employee in Iran. All were listed as anonymous co-conspirators in the Rohollahnejad indictment and identified by name in Saber Fakih's plea documents. They were:
Saber Fakih, the CEO of UK-based IPaXiom
Bader Fakih, a Canadian representative of IPaXiom
Altaf Faquih, a shipping agent in the United Arab Emirates (UAE)
Alireza Taghavi, an Iranian representative of Rayan Roshd Afzar subordinate to Rohollahnejad
An unnamed shipping agent in the UAE (Co-Conspirator E)
 
The Goods
According to U.S. court documents, the network sought systems that would have required a license from the Office of Foreign Assets Control (OFAC) to be exported from the United States to Iran, including:
Industrial Microwave Systems (IMS) that share foundational technology with, and can be modified into, directed-energy weapons. Such weapons fire microwaves in a concentrated beam toward the target, disrupting its electronics.
Counter-Drone Systems (CDS) that can identify, intercept, commandeer, and/or sabotage drones. Court documents do not specify the type sought by the conspirators, but such systems include directed microwave devices, lasers, GPS spoofers, radio frequency jammers, and even nets and guns specifically made to hit drones.
Countering drones has become a priority for Iran, with such efforts led by the IRGC. Drone warfare is an area of vulnerability for Iran. A reported drone attack in February 2022, allegedly by Israel, severely damaged a production and storage facility for Iranian military drones. A centrifuge component workshop in Karaj, Iran, was also reportedly damaged by a drone attack in June 2021.
Iran has experience with counter-drone systems. In 2009, Iranian forces reportedly used a laser to blind a U.S. spy drone. In the same year, Iran-backed militia groups in Iraq were able to download live footage captured by U.S. Predator drones using off-the-shelf software. In 2011 Iran may have used GPS spoofing methods to force a CIA-operated reconnaissance drone into a controlled crash landing, although U.S. officials denied the Iranian claim.
Misrepresentations
The conspirators used several obfuscation methods, including planning to transship the items through a third country, submitting falsified documents to customs agents, and making misrepresentations to manufacturers. In 2017, Saber Fakih misled a Massachusetts-based manufacturer by claiming the industrial microwave system was intended for a company in Dubai when it was actually destined for Rayan Roshd in Iran. Rayan Roshd, in turn, planned to transfer the system to Tose'e Soroush Saman Co. Ltd, which court documents describe as an Iranian military affiliate.
Fakih also made false representations to a second U.S. company, based in Maryland, to acquire a counter-drone system for Rayan Roshd. He and Taghavi, another Ryan Roshd representative who was acting with Rohollahnejad's approval, directed Bader Fakih (in Canada) to sign a nondisclosure agreement with the Maryland company. The agreement contained language certifying that all parties would comply with U.S. export restrictions.
For his part, Rohollahnejad maintained a UAE address and used the Chinese pseudonym "Jia Yuntao" to mislead suppliers about the final destination of their products. He had lived and studied in China for about ten years prior to the scheme.
IPaXiom's appearance as a legitimate business was also key to the network's deceptions. Its location in the United Kingdom, blog posts about civilian projects such as school internet installations and contracts with small cellular companies, and decades of operations all portrayed it as an ordinary telecommunications company. However, the company website also advertised services to "defense agencies" and "security agencies" for "mission-critical defense and satellite networks" via "strong partnerships with major defense contractors in Europe, Middle East and Africa."
Throughout the scheme, only Bader and Saber Fakih communicated with the U.S. companies, always on behalf of IPaXiom. Both maintained Western addresses, Bader in Canada and Saber in the United Kingdom. In Canada, Bader Fakih placed initial bids for the counter-drone and industrial microwave systems, claiming they were meant for civilian buyers in Dubai. He also wired the Massachusetts company $395,000 for the IMS. To deceive U.S. Customs and Border Patrol (CBP), Saber Fakih sent a U.S. logistics company false information so that the network could secure an Electronic Export Information form claiming the microwave system was destined for end use in the UAE.
Altaf Faquih and "Co-conspirator E" handled shipping from the UAE. Faquih also moved money from Iran to Canada; after he received Emirati currency from Rohollahnejad, he converted it to U.S. dollars and sent smaller payments to Bader Fakih's Canadian bank account. While court documents do not connect Faquih to IPaXiom or the other co-conspirators, U.K. company records show that he served with Saber Fakih on the Boards of Directors of IPAX Wireless Ltd and Alcapesa Limited, two now-defunct British companies.
Network's Unravelling and Possible Reconstitution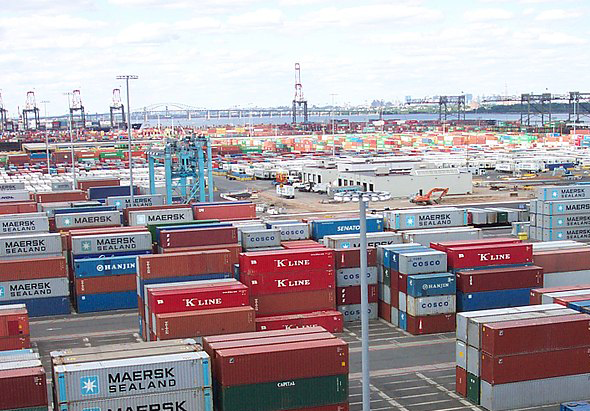 Ultimately, none of the systems appear to have made it to Iran. CBP seized the microwave system at the Port of Newark in November 2017. Negotiations with the Maryland company, which had already produced a quote and provisional agreement to purchase the counter-drone system, also appear to have stalled at around April 2018.
As a result, Rohollahnejad proposed shifting gears and starting an oil and gas business. But before his new scheme could get off the ground, Rohollahnejad was arrested in France in 2019 while traveling there for a business meeting. After a French court approved his extradition to the United States, however, officials reversed course and released him in 2020 in an apparent exchange for a French citizen held in Iran. According to Iranian public records, he assumed an ownership stake in Rayan Roshd in 2021 and reportedly has active ties to at least four other Iranian companies: Rayan Fan Cav Andish Company, Rayan Pardazesh Pezhvak, Rayan Laser Test Company, and Bina Applied Physics Research Group.[3]
The U.S. Department of Commerce added Rohollahnejad to its Entity List shortly after his release from French custody, identifying an address in China as his physical location. A China-based company, Wuhan IRCEN Technology, was also added to the Entity List at that time and for the same reason of procuring goods on behalf of Rayan Roshd Afzar, which remains on the U.S. Treasury Department's Specially Designated Nationals List. These entities' presence on U.S. sanctions lists, with a presumption of denial for all licensed exports from the United States and­—in the case of Rayan Roshd Afzar—the threat of secondary sanctions against any entity that does business with it, should serve as a red flag for any potential trading partner.
In August 2021, Saber Fakih traveled to the United States and turned himself in. He pleaded guilty in January 2022 and faces up to 20 years in prison. Fakih's indictment is still sealed, and that fact combined with a recent four-month delay in his sentencing date suggests that he may be providing more information to an ongoing government investigation. His company IPaXiom's website says the company will relaunch soon with "new solutions."
Criminal charges against this network, alongside targeted U.S. sanctions against its key members, are an important step. However, the other co-conspirators named in Fakih's plea documents are still at large and not subject to any sanction. Nor have the new companies connected to Rohollahnejad been publicly targeted by the United States. Thus, the core of the Rohollahnejad/Rayan Roshd network appears to remain intact. Unless additional enforcement actions result from any ongoing investigation into the network, it could continue operations.
Image: Shipping containers at the Port of Newark Container Terminal in New Jersey (Wikimedia Commons).
[1] Other U.S.-sanctioned individuals affiliated with Rayan Roshd Afzar include Emily Liu, Farshad Hakemzadeh, and Mohsen Parsajam.
[2] U.S. court documents indicate that the company is headquartered in Canada. Its headquarters may have moved, or the co-conspirators may have made false claims to appear closer to the United States.
[3] Including Rayan Fan Cav Andish Company, which is reportedly a parent company of Rayan Roshd.
Footnotes:
"Treasury Targets Persons Supporting Iranian Military and Iran's Islamic Revolutionary Guard Corps," Press Release, U.S. Department of the Treasury, July 18, 2017, available at https://www.iranwatch.org/library/governments/united-states/executive-br..., accessed on April 20, 2022.
"Addition of Entities to the Entity List, and Revision of Entry on the Entity List," Rule by the Bureau of Industry and Security, 85 FR 14794, March 16, 2020, available at https://www.federalregister.gov/documents/2020/03/16/2020-03157/addition..., accessed on April 15, 2022.
Indictment, United States v. Jalal Rohollahnejad, United States District Court for the District of Columbia, July 9, 2018, available at https://www.justice.gov/opa/press-release/file/1466486/download, accessed on April 15, 2022.
Statement of Offense, United States v. Saber Fakih, U.S. District Court for the District of Columbia, filed January 25, 2022, available via PACER, accessed on April 27, 2022.
Plea Agreement, United States v. Saber Fakih, United States District Court for the District of Columbia, January 25, 2022, available via PACER, accessed on April 27, 2022.
"Indictment and Guilty Plea Entered in Iranian Export Case," U.S. Department of Justice, January 27, 2022, available at https://www.justice.gov/opa/pr/indictment-and-guilty-plea-entered-irania..., accessed on April 20, 2022.