This month's newsletter includes analysis of how the nuclear procurement channel established by the Joint Comprehensive Plan of Action (JCPOA) has fared in the wake of the U.S. withdrawal from the agreement and an update on companies re-evaluating trade with Iran in light of the re-imposition of sweeping U.S. sanctions.
The newsletter also features documents related to recent export enforcement actions by the U.S. Department of Justice and new sanctions by the Department of the Treasury, as well as a State Department nonproliferation compliance report, a warning from the Department of Transportation to ships operating in the Persian Gulf, and Iranian government documents describing advances in Iran's missile and nuclear programs. It also features profiles of entities connected to these programs, and news on Iran's development of more powerful centrifuges and recent Israeli strikes against Iranian military assets in Syria.
Subscribe here to receive it in your inbox.
Iran Watch Publications
Iranian Nuclear Procurement Faces U.S. Maximum Pressure
U.N. Security Council resolution 2231 established an above board procurement channel for the transfer of nuclear materials to Iran. Despite the U.S. withdrawal from the JCPOA in May 2018, the United States continues to highlight Iranian violations of the agreement and resolution 2231 from its permanent seat on the Security Council and to influence nuclear-related trade with Iran permitted by the agreement. This incongruous U.S. position appears to be complicating international efforts to manage Iranian nuclear-related procurement.
Read the full policy brief here.
Why Companies Around the World are Reversing Course on Iran Business
The United States has continued to ratchet up pressure on Iran since last November, when powerful sanctions were re-imposed on Iran's banking, energy, and shipping sectors – and on the governments and companies still engaging with those sectors. Faced with the threat of these sanctions, and despite EU efforts to counter their impact, companies around the world have been abandoning trade and investment with Iran that they had initiated following the nuclear agreement.
Read the updated policy brief here.
Iran Watch Library
U.S. Treasury Department targets networks supporting Iran's missile proliferation – August 28, 2019
Iran will soon begin "third step" in reducing JCPOA commitments – August 28, 2019
Iran unveils domestically-built Bavar-373 surface-to-air missile system – August 22, 2019
U.S. Transportation Department advises ships in Persian Gulf to exercise caution – August 7, 2019
U.S. State Department releases annual arms control, nonproliferation, and disarmament compliance report – August 2, 2019
U.S. cracks down on export violations
Entities of Proliferation Concern
Defense Industries Organization (DIO)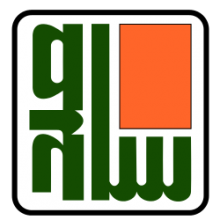 A subsidiary of Iran's Ministry of Defense Armed Forces Logistics (MODAFL) representing a conglomerate of over 300 companies; responsible for managing Iran's military industries. Has materially contributed to the development of Iran's nuclear and missile programs.
Parchin Chemical Industries (PCI)
Part of Chemical Industries and Development of Material Group (CIDMG), which is a branch of Iran's Defense Industries Organization (DIO); produces ammunition, explosives, and solid propellants for rockets and missiles.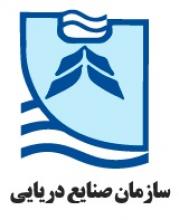 A subsidiary of Defense Industries Organization (DIO). Produces military and civil-use ships, provides vessels to the Iranian Navy, the Islamic Revolutionary Guard Corps (IRGC) Navy, and the Iranian Police, and has undertaken a project to design and produce an anti-ship cruise missile.
In the News
Iran Planning Powerful, New Generation Centrifuges To Boost Enrichment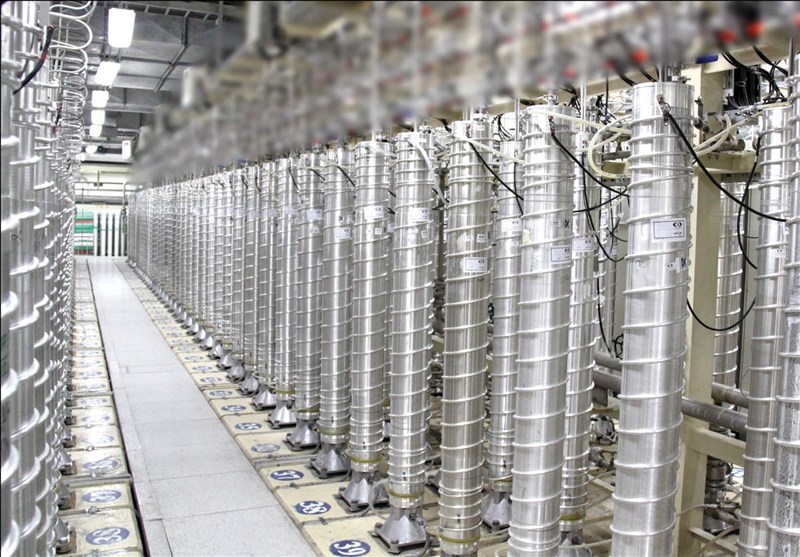 August 18, 2019: Iran announced that it will soon introduce a new centrifuge for uranium enrichment that is 20 times more powerful than older generation technology. Atomic Energy Organization of Iran (AEOI) chief Ali Akbar Salehi reported that Iran has been producing IR-6 and IR-7 centrifuges and will soon introduce the more powerful IR-8. Iran began testing the IR-8 centrifuge with uranium hexafluoride (UF6) in 2016, according to the AEOI. Salehi said that Iran has assembled 20 IR-8s so far. It is unclear how many Iran plans to deploy. Iranian MP Ebrahim Rezaee affirmed that the operation of IR-6 and IR-8 centrifuges will be part of a third step in reducing Iran's commitments under the Joint Comprehensive Plan of Action (JCPOA). According to the International Atomic Energy Agency (IAEA), Iran has installed up to 33 IR-6 centrifuges but has only injected UF6 into ten thus far. 
Israeli Airstrike Hits Weapons Depot in Iraq
August 22, 2019: Israel appears to have carried out a series strikes on weapon storage facilities in Iraq used by Iranian-backed militias. Such facilities are used by Iran as a conduit to transfer weapons to Syria and to Lebanon-based Hezbollah, according to Israeli officials. If confirmed, the strikes would be the first by Israel in Iraq in almost forty years. There have been at least four such attacks in recent months. Two U.S. officials said that Israel conducted several airstrikes in recent days against munitions storehouses. A senior Middle Eastern intelligence official said that Israel bombed a base north of Baghdad on July 19, which was used by Iran's Islamic Revolutionary Guard Corps (IRGC) to transfer guided missiles.
Photo courtesy of ImageSat International.
Sources say Pompeo Aides 'Softened' Iran Report Despite Signals Intelligence
August 22, 2019: New reports suggest that the Iran-relevant sections of a U.S. State Department arms control compliance report were "softened" from an earlier draft. U.S. officials said that the report originally detailed overseas signals surveillance that revealed Iranian attempts to procure items associated with the development of nuclear weapons and nuclear submarines. The unclassified version released this month only mentions "concerns" about potential Iranian violations of the Joint Comprehensive Plan of Action (JCPOA) and the Nuclear Nonproliferation Treaty (NPT) and cites the nuclear archive Israel seized in Tehran last year. The compliance report is traditionally produced annually by the State Department's Bureau of Arms Control, Verification and Compliance (AVC). However, as a result of the controversy over Iran content, this year's report was reassigned to State's Bureau of International Security and Nonproliferation (ISN). The report is formally titled "Adherence to and Compliance with Arms Control, Nonproliferation, and Disarmament Agreements and Commitments.