This month's newsletter features a policy brief on the U.N. Security Council's 2231 List. When Security Council resolution 2231 was adopted in 2015, it lifted several sanctions on Iran but also extended restrictions on a list of individuals and entities tied to military aspects of Iran's nuclear activities. Yet over the course of seven years the 2231 List has fallen out of date. Our brief highlights where the 2231 List has become outdated and the risks associated with a failure to keep it current.
The newsletter also features profiles of entities that appear on the 2231 List but have undergone changes since their designations. Documents from the Iran Watch library include statements from Iran and European countries relating to a recent Iranian space launch and missile tests, U.S. sanctions enforcement actions including export violation prosecutions and maritime interdictions, and readouts from high-level Iranian meetings with Russia, China and South Korea, as well as news about a Russian backchannel in nuclear negotiations with Iran, Iran-linked drone attacks, and a sanctions ruling at the European Court of Justice.
Subscribe
here
to receive the newsletter in your inbox. 
____________________
PUBLICATIONS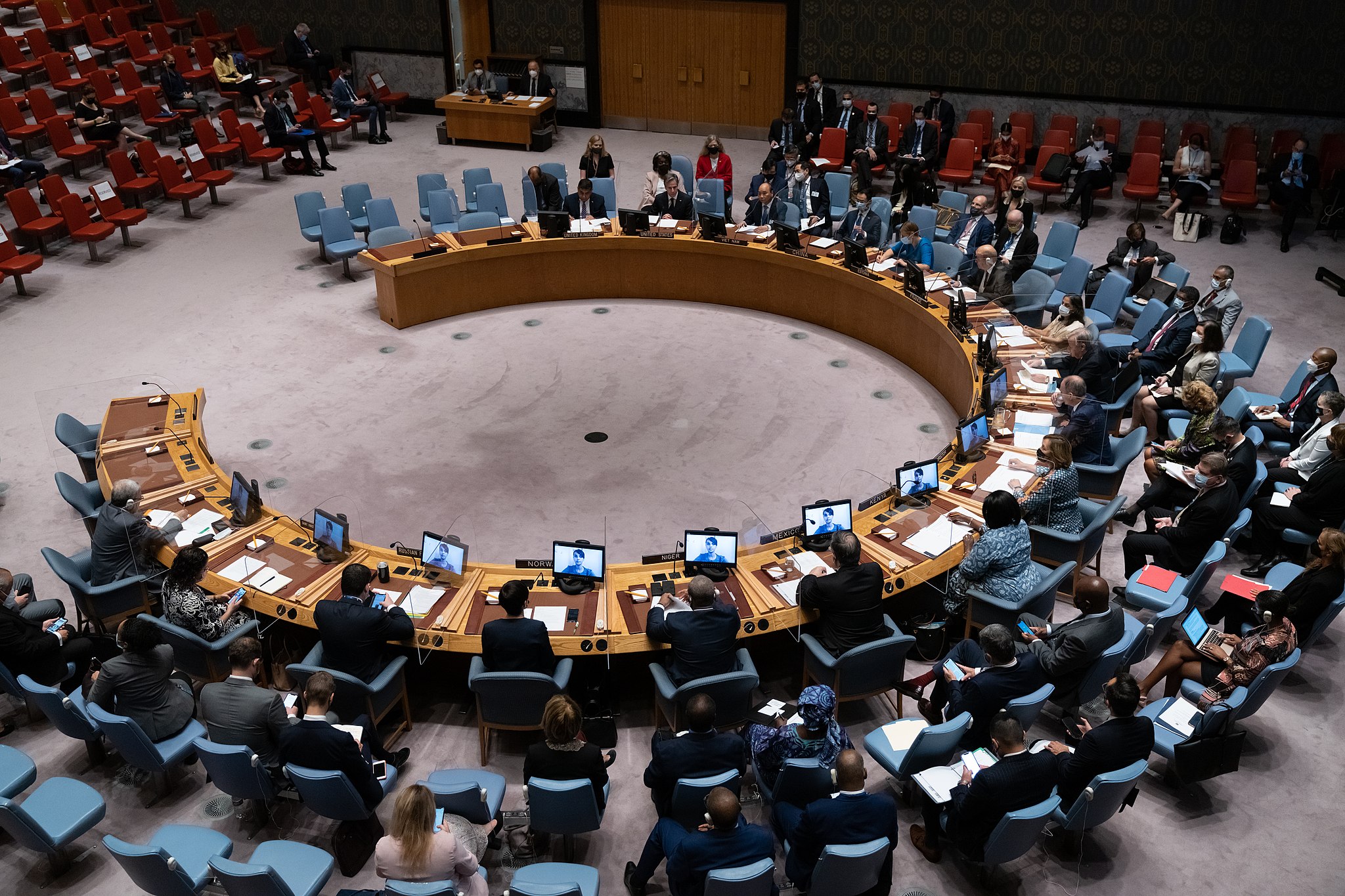 Policy Brief | Stuck in the Past: The U.N.'s 2231 List
Almost seven years ago, the United Nations Security Council adopted resolution 2231, which endorsed the Joint Comprehensive Plan of Action (JCPOA), the international accord subjecting Iran to restrictions on its nuclear program in exchange for sanctions relief. The resolution also includes a list of 84 entities sanctioned for supporting Iran's proliferation activities. U.N. member states must freeze those entities' assets and prohibit assistance to them until October 2023. Yet the total number of entries on the list, as well as the details of the entries themselves, has remained virtually unchanged since its inception in 2015. Developments during this period of stasis have rendered much of the 2231 List out of date.
This policy brief analyzes the 2231 List's current shortcomings, describes the barriers to updating the list at the United Nations, and gives recommendations for how individual member states can overcome these barriers using their own sanctions programs.
Read the policy brief here.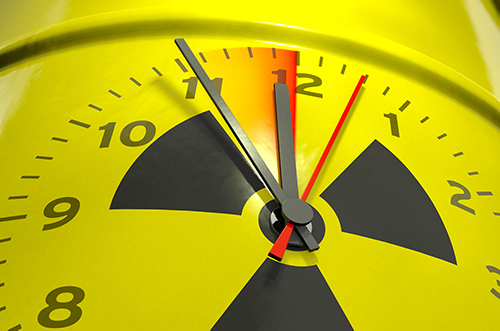 Report Update | Iran's Nuclear Timetable: The Weapon Potential
Iran's nuclear program has reached the point at which, within several months, Iran could enrich enough uranium for five fission weapons. For that uranium to pose a nuclear weapon threat, however, it would have to be processed further, and the other components of a successful weapon would have to be ready to receive the processed uranium. These additional steps, together with the several months for enrichment, mean that Iran cannot yet make a dash to a small nuclear arsenal within a practical length of time. 
Iran's ability to enrich uranium quickly has improved alongside its progress in the testing and deployment of more powerful centrifuge models. Iran's progress in operating advanced centrifuges will also increase the risk of secret sites, allowing such sites to be smaller and easier to hide. Perfecting advanced centrifuges is a vital step in the long nuclear game Iran has been playing for decades.
Read the updated report here.
____________________
ENTITIES OF CONCERN
 
Several entries for the individuals and entities that appear on the U.N. Security Council's 2231 List are out of date. Iran Watch profiles for the following U.N.-sanctioned entities describe their latest activities and include up-to-date identifying information.
Qods Aviation Industries (Light Aircraft Design and Manufacturing Industries)
An Iranian company that designs and manufactures unmanned aerial vehicles (UAVs); a subsidiary of the Iran Aviation Industries Organization (IAIO), a state-owned enterprise subordinate to the Iranian Ministry of Defense and Armed Forces Logistics (MODAFL); according to the U.S. Department of the Treasury, has been operated by the Islamic Revolutionary Guard Corps (IRGC).
Pouya Air (Yas Air)
An Iranian cargo airline that has been owned by Pars Aviation Services Company (PASC), which the U.N. Security Council has identified as an entity affiliated with the IRGC; according to the U.S. Department of the Treasury, has transported illicit cargo to Iranian proxies in the Levant on behalf of the IRGC Quds Force (IRGC-QF).
Mohammad Eslami
Head of the Atomic Energy Organization of Iran (AEOI) and a member of Iran's cabinet; involved in nuclear or ballistic missile activities, according to the European Union. Has served as head of the Defence Industries Training and Research Institute, managing director of Iran Aircraft Manufacturing Industries (HESA), deputy director of Aerospace Industries Organization (AIO), and deputy for engineering and development plans at Defense Industries Organization (DIO).
____________________
IN THE NEWS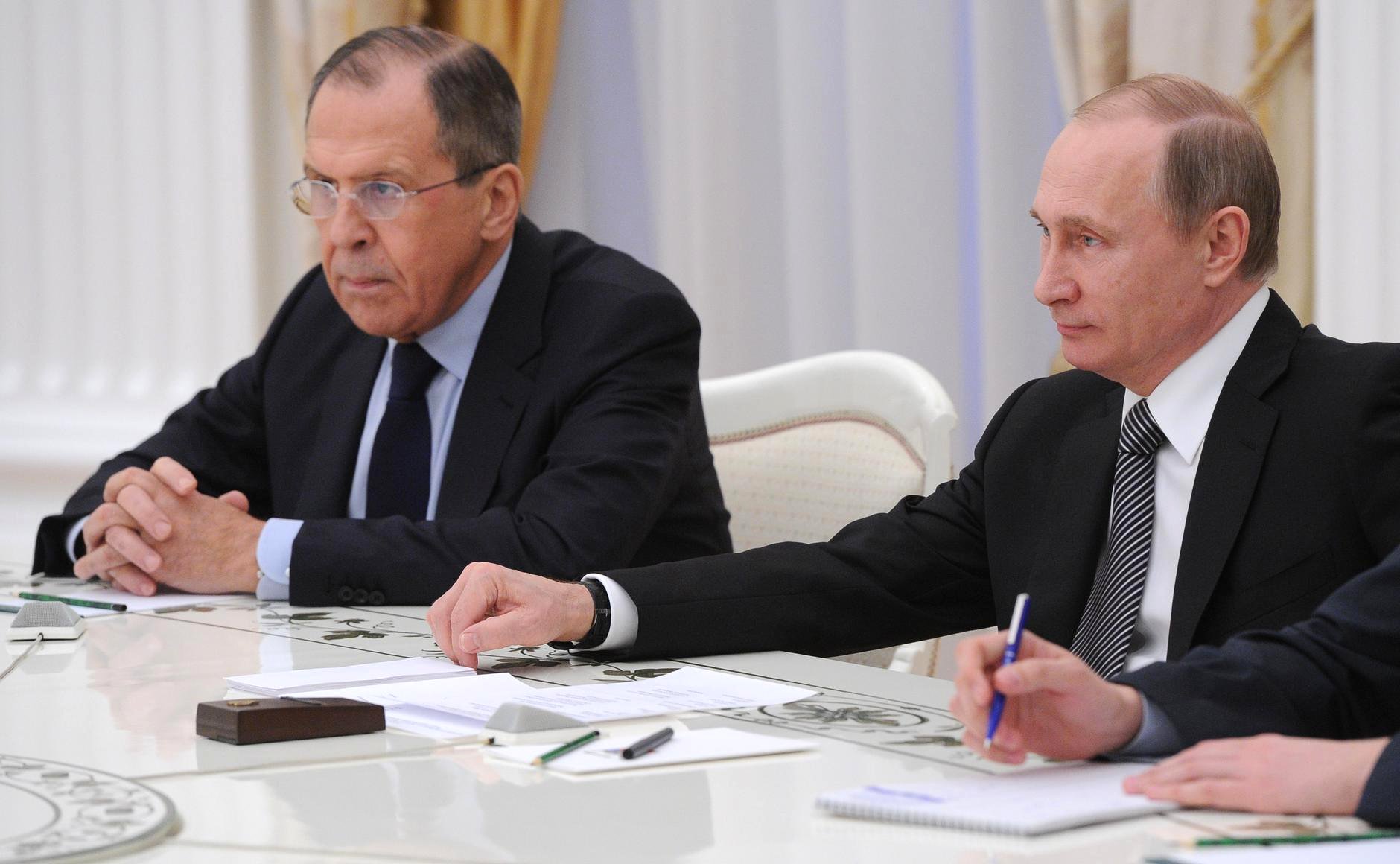 Russia Proposed Interim Nuclear Deal To Iran With U.S. Knowledge, Sources Say | NBC News
January 22, 2022: Russia presented Iran with a draft interim nuclear agreement as part of ongoing negotiations to restore the Joint Comprehensive Plan of Action (JCPOA) but was initially rebuffed, according to two U.S. officials. Under the terms of the proposed agreement, if Iran stopped enriching uranium to 60% purity and disposed of its current stockpile, it would be allowed to access billions of dollars in oil revenue currently frozen in offshore accounts. The draft deal would also restrict Iran's 20% enriched uranium program and its use of advanced centrifuges for six months, with the possibility of extension and greater sanctions relief as time went on. The United States was aware of the proposal. Iran's mission to the United Nations said on January 21 that Iran does not want an interim deal. (Image: Russian Foreign Minister Sergey Lavrov (left) and President Vladimir Putin in a 2015 meeting with Iranian officials in Moscow. Image via Wikimedia Commons/President of the Russian Federation Press Service)
Coalition Says 2 Armed Drones Shot Down At Baghdad Airport | Associated Press
January 3, 2022: Coalition forces stationed in Iraq shot down two explosive-laden drones on January 3rd. According to an Iraqi security official, the drones had targeted a base at the Baghdad airport that hosts U.S. military advisers. A coalition official described the drones as fixed-wing, "suicide drones." The drones were decorated with the messages "Soleimani's revenge" and "revenge operations for our leaders" and were launched on the two-year anniversary of a U.S. drone strike that killed IRGC Qods Force commander Qassem Soleimani and a senior Iraqi militia leader at the Baghdad airport.  
EU Firms Can Scrap Iran Deals If U.S. Sanctions Costs Too High, EU Top Court Says | Reuters
December 21, 2021: On December 21, the European Court of Justice (ECJ) ruled that EU-based firms can terminate contracts with Iranian companies if adhering to the contract would cause "disproportionate economic loss" due to U.S. sanctions. The existence of a "blocking statute," which prohibits EU companies from complying with U.S. sanctions on Iran that were re-imposed when the United States withdrew from the Joint Comprehensive Plan of Action (JCPOA) in 2018, had previously cast legal doubt on such terminations. The lawsuit at issue involved a terminated contract between Deutsche Telekom and Bank Melli, a U.S.-sanctioned Iranian bank. Deutsche Telekom argued that the contract could harm its business, of which about half comes from its operations in the United States. The ECJ remanded the case to a court in Hamburg to determine whether such a loss will occur if the contract is upheld.
___________________
FROM THE LIBRARY
 
Iran launched ballistic missiles during military exercises and unsuccessfully attempted to place satellites in orbit using a space launch vehicle (SLV), earning criticism from France and the United Kingdom.
Brigadier General Amir-Ali Hajizadeh, commander of the IRGC Aerospace Force,

said Iran had successfully ground-tested a solid-fuel SLV engine - January 13
​

France

condemned Iran's SLV launch and said it violated ballistic missile provisions in U.N. Security Council resolution 2231 - December 31, 2021

The United Kingdom

condemned Iran's launch of ballistic missiles during military exercises in the Persian Gulf - December 24, 2021
 
The United States enforced U.S. and U.N. sanctions on Iran through multiple maritime interdictions in the Arabian Sea and legal actions at home.
Iranian officials traveled to China, South Korea, and Russia to discuss economic cooperation and nuclear talks.
Iranian President Ebrahim Raisi visited Moscow,

meeting with Russian President Vladimir Putin and addressing the Russian State Duma - January 19 and 20

Iranian Foreign Minister Hossein Amir Abdollahian

visited Beijing and met with Chinese Foreign Minister Wang Yi - January 14 and 17

A senior South Korean diplomat

met with Iran's deputy foreign minister in Vienna to discuss Iranian assets frozen in South Korea - January 7