This month's newsletter includes an analysis of the recent seizure by the U.S. Navy of a suspected Iranian weapon shipment to militants in Yemen. The newsletter also features an update to a report and chronology on the laws and executive orders underpinning current U.S. sanctions on Iran.
In addition, the newsletter features profiles of Iranian universities involved in research related to weapons of mass destruction and news about a German court case involving an Iranian bank, Iran's rocket assistance to Palestinian militants, and a last-minute agreement between Iran and the International Atomic Energy Agency (IAEA) to preserve monitoring records of nuclear facilities. Other items include documents from the Iran Watch library on developments in Iran's nuclear and missile programs and U.S. efforts to enforce sanctions on Iran.
Subscribe here to receive the newsletter in your inbox.
____________________
PUBLICATIONS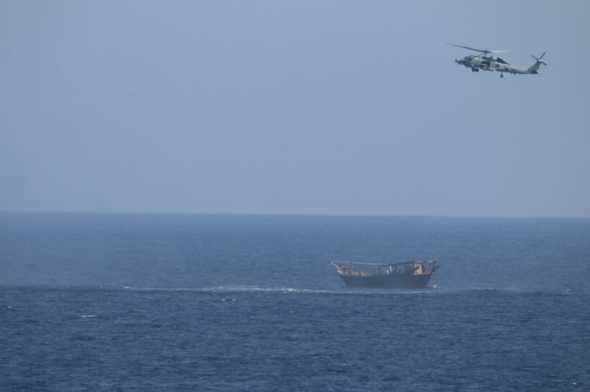 International Enforcement Action | U.S. Navy Seizes Suspected Shipment of Iranian Weapons to Yemen
Earlier this month, the U.S. Navy announced that it had intercepted a merchant vessel transporting "an illicit shipment of weapons" in the Arabian Sea. Concurrent media reporting suggests that the ship intended to deliver the weapons from Iran to the Houthis, a group of Iranian-backed rebels in Yemen subject to a United Nations arms embargo. The circumstances of this interdiction bear similarities to other suspected Iranian attempts to ship weapons to the Houthis, an indication that Iranian military aid to the rebels continues despite the U.N. restrictions and Iran's own assertions to the contrary.
Read the full enforcement action here.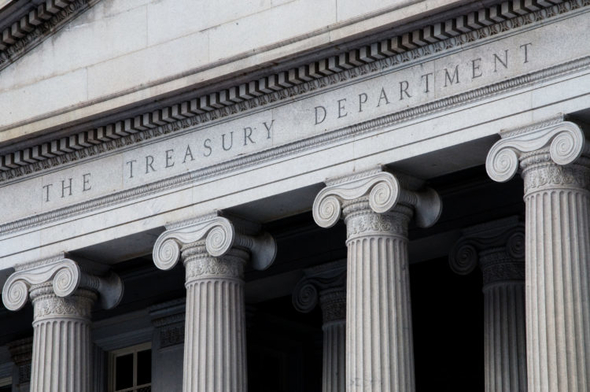 Report Update | Washington Tightens the Screws
The U.S. administration is seeking to reenter the Joint Comprehensive Plan of Action (JCPOA), the nuclear agreement reached in 2015 with Iran and six other parties. This effort has been complicated, however, by the previous administration's "maximum pressure" policy. This policy layered multiple new sanctions on Iranian entities already targeted for proliferation, making the sanctions more difficult to unwind. In this context, it is worth recalling the breadth of U.S. laws and executive orders that restrict trade and investment with Iran and punish proliferation, terrorism, and arms transfers.
Read the updated report here.
____________________
ENTITIES OF CONCERN
 
Iran's academic institutions, many of them tied to the military, play a role in the country's research relevant to weapons of mass destruction. They provide expertise to Iran's nuclear program and its development of ballistic missiles.
Amirkabir University of Technology (AUT)
An Iranian higher education technical and engineering institute; has conducted research relevant to uranium enrichment, the development of a nuclear implosion device, and missile guidance; has hosted centrifuge rotor tests conducted without nuclear material for Iran's uranium enrichment program; faculty have conducted research on missile guidance codes.
A public university and military academy overseen by the Islamic Revolutionary Guard Corps (IRGC) that is involved in nuclear, missile, chemical weapon-related, and military research; has reportedly worked on developing a solid-fuel satellite launch vehicle in cooperation with the IRGC Research and Self-Sufficiency Jihad Organization.
Shahid Beheshti University (SBU)
An Iranian university that carries out scientific research relevant to the development of nuclear weapons, according to the European Union; has studied the optimal parameters for a cascade of gas centrifuges; has conducted research on the separation of uranium from wastewater using electrodialysis.
____________________
IN THE NEWS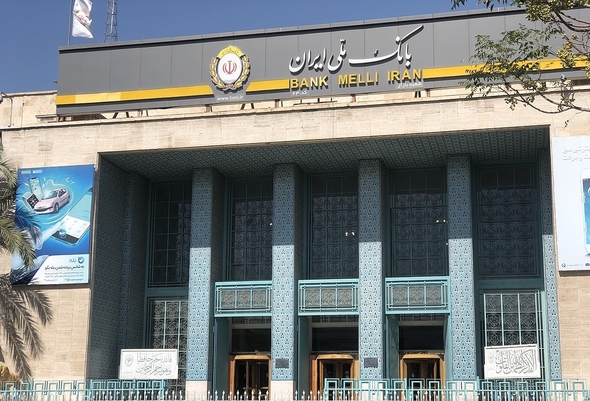 U.S. Sanctions Should Not Stop EU Business with Iran, EU Court Adviser Says | Reuters
May 12: Advocate General Gerard Hogan, an official at the European Court of Justice in Luxembourg, said in a nonbinding opinion that an EU company may not legally stop doing business with an Iranian company if the EU company acted solely out of concern of being affected by U.S. sanctions on Iran. The opinion was a response to a request for advice from judges who were hearing a case in German courts. A German company, Telekom Deutschland, terminated a contract with Bank Melli, an Iranian financial institution that has a branch office in Hamburg, in response to the reimposition of U.S. sanctions on Iran in 2018, leading Bank Melli to file a lawsuit. Hogan stated that Iranian companies should have the ability to invoke an EU blocking statute that prohibits EU companies from complying with U.S. sanctions. He added that the statute obliges EU companies to explain their decisions to end commercial relations with U.S.-sanctioned Iranian companies. The reach of U.S. secondary sanctions has been a point of contention between the European Union and the United States.
Iran Helped Hamas Develop Missile Technology Used to Attack Israel | The Telegraph
May 15: Unnamed Western intelligence officials assert that Iran helped the Palestinian militant group Hamas develop weapons used to strike Israel. The officials believe that Hamas commanders routinely traveled to Iran to receive training in the production and operation of weapons and to tour the Islamic Revolutionary Guard Corps' (IRGC's) own rocket-production facilities. According to the intelligence officials, Iran has also provided Hamas with technical advice for building weapon-production facilities in the Gaza Strip. One official said that Iranian support, which increased after Hamas' 2014 war with Israel, has led to "significant improvements in terms of range, precision, and the extent of destruction" of Hamas' weapons. Israeli defense officials have also concluded that Hamas' medium-range M-75 and J-80 rockets, while manufactured in Gaza, are based on Iranian designs.
Iran Agrees to Extend Deal on Cameras at Its Nuclear Sites | Associated Press
May 24: After discussions between Ali Akbar Salehi, the head of the Atomic Energy Organization of Iran (AEOI), and Rafael Mariano Grossi, director-general of the International Atomic Energy Agency (IAEA), Iran agreed to a one-month extension of a deal allowing the IAEA to maintain surveillance cameras at Iranian nuclear facilities. However, the AEOI has continued to deny the IAEA access to the cameras' recordings until the United States lifts economic sanctions on the country. The AEOI and the IAEA struck the initial three-month deal in February, after Iran's parliament passed a law curtailing Iranian compliance with the IAEA's Additional Protocol, an agreement that enhances the IAEA's ability to inspect Iranian nuclear sites. Iran had threatened to delete the recordings from the cameras after the end of that three-month window. Grossi described the arrangement as "not ideal" and likened it to "an emergency device."
____________________
FROM THE LIBRARY
 
Envoys from the United States and the remaining parties to the JCPOA have continued to meet in Vienna, where they hope to bring Iran and the United States back into compliance with the nuclear accord. At the same time, think tanks and research institutes have highlighted concerning trends in Iran's nuclear program and its development of ballistic missiles.
As negotiations between Iranian and U.S. diplomats in Vienna progress, the Biden administration has maintained a parallel effort to enforce economic sanctions on Iran.