This month's newsletter features the latest episode of Iran Watch Listen, a podcast by the Wisconsin Project on Nuclear Arms Control. We speak with Neil Watts, a former member of the U.N. Panel of Experts on North Korea, about the evolution of missile and conventional arms cooperation between North Korea and Iran and techniques used by both countries to evade international sanctions. Neil also describes his experience boarding and inspecting North Korean-linked vessels suspected of violating sanctions.
In addition, the newsletter features profiles of two aluminum companies that have supplied Iran's uranium enrichment and ballistic missile programs, as well as a company that operates a centrifuge manufacturing plant in Karaj that is at the center of a dispute between Iran and the International Atomic Energy Agency (IAEA). Other items in the newsletter include documents from the Iran Watch library about the Iran-IAEA negotiations, the U.S. and Iranian presidents' speeches to the U.N. General Assembly, and ongoing U.S. sanctions enforcement actions, as well as news about Germany's prosecution of an illicit procurement scheme supplying Iran's nuclear program.
Subscribe here to receive the newsletter in your inbox. 
____________________
PUBLICATIONS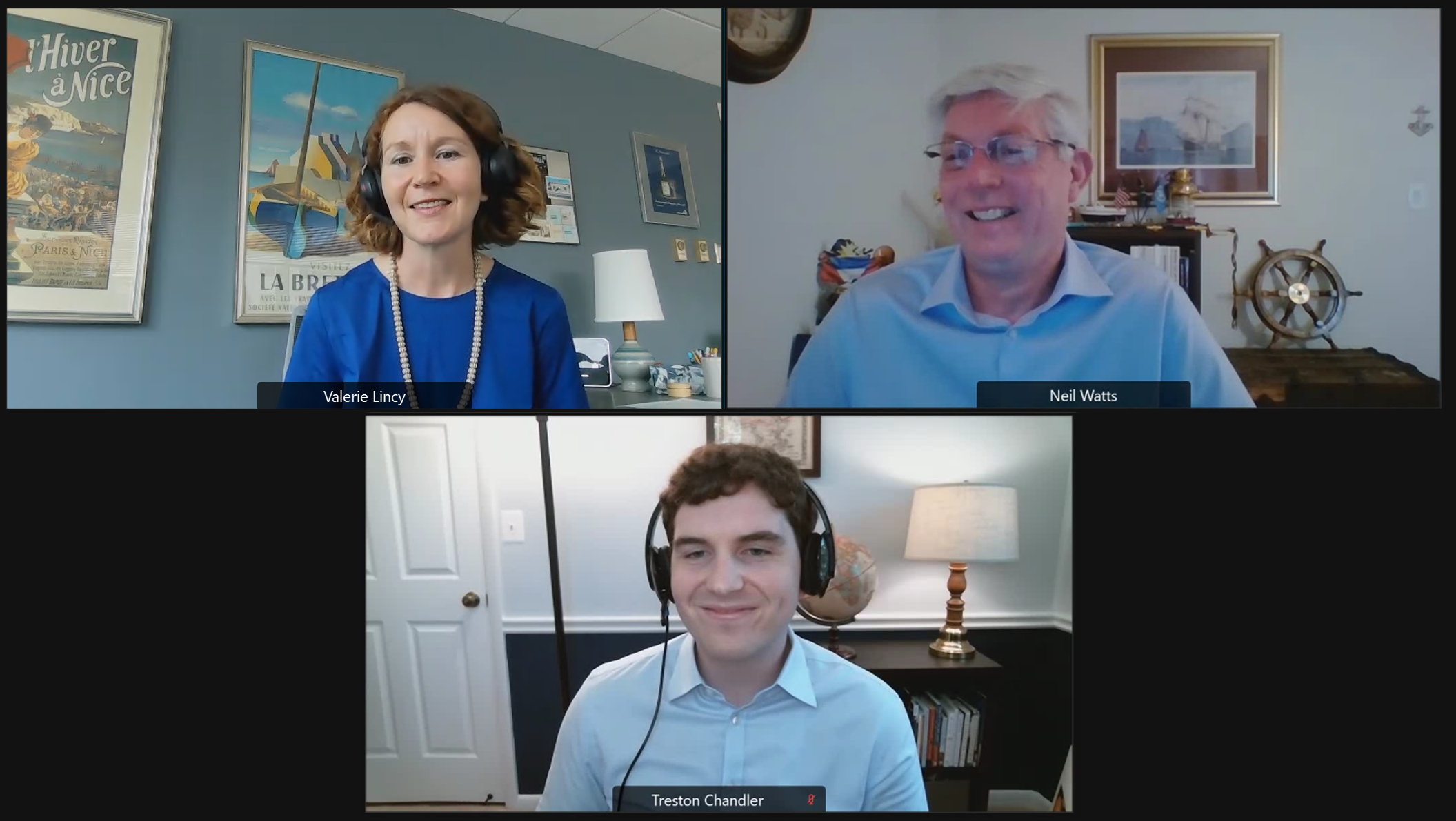 Podcast | How Iran and North Korea Cooperate to Develop Missiles and Evade Sanctions
In the latest episode of Iran Watch Listen, we speak with Neil Watts, who served for five years as the Maritime Expert on the United Nations Panel of Experts on North Korea. Neil describes the "close working relationship" between Iran and North Korea on ballistic missile development, including transfers of "leapfrog technologies" from North Korea that have allowed Iran to qualitatively increase its missile capabilities. From earlier transfers of complete missile systems, to more recent transfers of subcomponents, software, test data, and technical expertise, North Korea has helped Iran further its goal of self-sufficiency in missile production. 
Neil also describes how North Korea provides conventional arms to Iran and uses Iran as a key facilitator to route arms to other clients in the Middle East. These arms sales are a vital line of income for North Korea and an opportunity for Pyongyang to forge relationships with state and non-state actors. In addition, our discussion covers sanctions evasion methods used by Iran and North Korea, including ship-to-ship transfers, transshipment, splitting shipments among multiple containers and vessels, and hiding illicit items in bulk cargo.
Listen to the podcast here.
____________________
ENTITIES OF CONCERN
 
Iran Centrifuge Technology Company (TESA) operates centrifuge manufacturing plants at Natanz and Karaj. The Natanz plant suffered a damaging fire in July 2020, and Iran's atomic agency claimed that it thwarted an aerial attack on the Karaj plant in June 2021. This month, however, the IAEA reported that Iran had removed four monitoring cameras from Karaj after the June incident, and that one camera was destroyed and another severely damaged. Iran has reportedly since prevented the IAEA from accessing the Karaj plant.
Iran Centrifuge Technology Company (TESA)
Manufactures gas centrifuge parts; operates an assembly complex at Natanz; involved in the production of IR-1 and IR-2M centrifuges; reportedly identified by the British government in April 2015 as part of an active Iranian nuclear procurement network.
 
Iran Aluminum Company (IRALCO)
An Iranian aluminum production company that accounts for approximately 75% of Iran's total aluminum production; has supplied TESA; has directly supported Iran's proliferation-sensitive nuclear activities and helped designated entities violate U.N. sanctions on Iran, according to the European Union; U.S. sanctions target Iran's aluminum sector because it serves as a source of revenue that may be used to provide funding and support for proliferation, terrorism, and military expansion.
 
Iran Alumina Company (IAC)
An Iran-based producer of alumina, or aluminum oxide, which is used in the production of aluminum metal and also in solid fuel rocket propellant and thermal control for space launch vehicles; reportedly operates a facility that manufactures aluminum powder on behalf of the Islamic Revolutionary Guard Corps (IRGC).
____________________
IN THE NEWS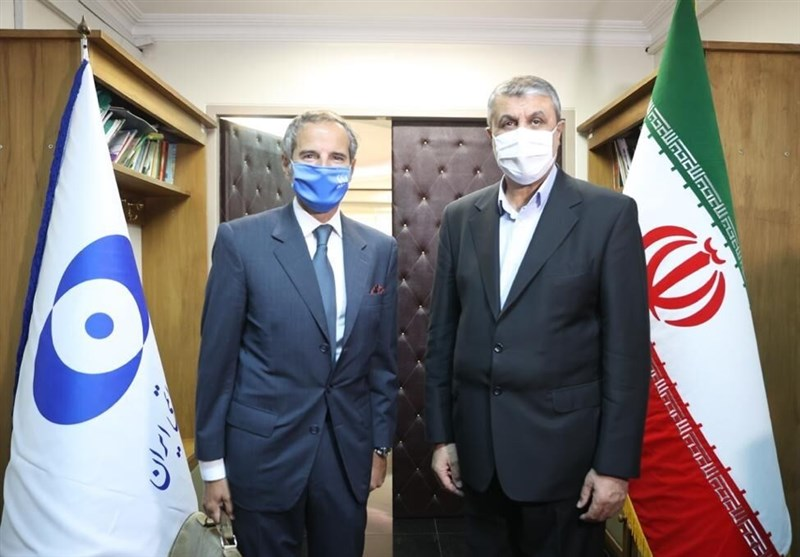 Iran Fails to Fully Honour Agreement on Monitoring Equipment, IAEA Says | Reuters
September 26: The International Atomic Energy Agency said in a statement on September 26 that Iran has violated an agreement with the Agency by continuing to block IAEA inspectors from accessing equipment at a centrifuge manufacturing plant in Karaj. The agreement, reached two weeks earlier, would have allowed the IAEA to service monitoring equipment and replace memory cards. According to the IAEA, Iran allowed the Agency access to all necessary sites except the Karaj plant. Iran's ambassador to the IAEA claimed that access to Karaj was not part of the agreement. In June, the Karaj plant suffered a possible sabotage event that destroyed an IAEA camera there. (Image source: Tasnim News Agency, CC 4.0)
 
Germany Arrests Man For Allegedly Assisting Iran′s Nuclear Program | Deutsche Welle
September 14: German authorities arrested a man on suspicion of using his company to procure items for Iran's nuclear program. The suspect, identified as Alexander J., allegedly purchased several spectrometers and sent them to an EU-sanctioned Iranian individual with known connections to Iran's nuclear enrichment activities. Spectrometers can be used to analyze radioactive material. 
 
IAEA Says Iran Increasing Stockpile of Highly Enriched Uranium | Associated Press
September 7: The International Atomic Energy Agency (IAEA) reported on September 7 that, since May, Iran has increased its stockpile of 60% high-enriched uranium (HEU) from 2.4 kilograms to 10 kilograms and its stockpile of 20% HEU from 62.8 kilograms to 84.3 kilograms. The Agency also said that Iran continues to block IAEA inspectors from accessing and servicing monitoring equipment at Iranian nuclear sites, and that some of the monitoring equipment has been destroyed or damaged. As a result, the Agency's ability to monitor Iran's activities is declining. Finally, the Agency reported that outstanding issues related to nuclear material stored at four undeclared sites remain unresolved two years after they were raised by the IAEA. 
____________________
FROM THE LIBRARY
 
In early September, the IAEA Board of Governors released the Agency's verification and monitoring report on Iran's nuclear program. During the reporting period, Iran repeatedly blocked the IAEA from accessing its monitoring equipment, "seriously compromising" the agency's oversight mission. Days later, Iran agreed to let inspectors service existing monitoring cameras and install new memory cards. Iran continues to prevent the IAEA from accessing those cameras' footage, however, and the Agency reportedly has accused Iran of violating the September 12 servicing agreement by blocking its access to a centrifuge assembly plant in Karaj.
The 76th United Nations General Assembly took place in New York this month. U.S. President Joe Biden and Iranian President Ebrahim Raisi both addressed nuclear negotiations in their speeches to the world body.
Biden reiterated the U.S. commitment to preventing Iran from obtaining a nuclear weapon and said that the United States is prepared to return to compliance with the JCPOA if Iran does the same.
Raisi claimed that fifteen IAEA reports certified Iran's adherence to its JCPOA commitments and said that the United States is obligated to lift sanctions. 
 
The United States continued to sanction and prosecute Iranian entities and agents in September, including conspirators in overseas procurement networks, financial facilitators for the IRGC, and intelligence officials involved in a plot to kidnap a U.S. citizen.