This month's newsletter features a report estimating Iran's ability to make a sudden dash to produce the fuel for a small nuclear arsenal and a timeline of milestones in the development of Iran's nuclear program. The newsletter also features profiles of individuals who conspired to help Iran obtain U.S.-origin export-controlled materials with nuclear and missile applications, documents on Iran's nuclear advances, reduced cooperation with international inspectors, and the impact of both on future negotiations, as well as news about Iran's missile-related collaboration with North Korea and intelligence activities in Africa.
Subscribe here to receive the newsletter in your inbox.
____________________
PUBLICATIONS
 
Report | Iran's Nuclear Timetable: The Weapon Potential
With its known capacity, Iran cannot make a sudden dash to produce the fuel for a small nuclear arsenal of five implosion-type warheads – the goal Iran set for itself when it began to work on nuclear weapons decades ago. Instead, the main nuclear weapon risk continues to come from secret sites, which Iran has relied on to carry out illicit work in the past. That risk will increase as Iran develops more powerful centrifuges, allowing sites to be smaller and easier to hide. Perfecting such centrifuges is a vital step in the long nuclear game Iran has been playing for decades. (Image courtesy of Tasnim News Agency.)
Read the full report here.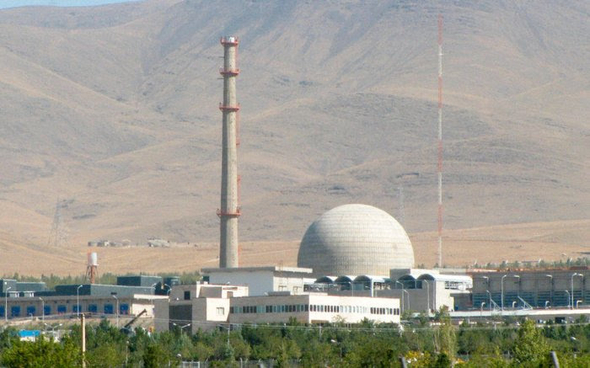 Timeline | Iran Nuclear Milestones: 1967-2021
Since the United States withdrew from the nuclear accord and re-imposed sanctions, Iran has taken a number of steps that violate the accord's nuclear restrictions, most recently with the production of uranium metal. Additional restrictions Iran has violated include accumulating over 300 kilograms of enriched uranium, increasing the enrichment level of its uranium beyond 3.67 percent, and deploying advanced centrifuges at the Fordow and Natanz nuclear facilities. The Iranian nuclear program has also suffered setbacks, including an explosion in a centrifuge assembly hall at Natanz last July and the assassination of a top nuclear scientist last November. These are some of the latest milestones in a program that began in the 1960s, when the United States supplied Iran with a research reactor.
Read the full timeline here.
____________________
ENTITIES OF CONCERN
 
Iran has regularly sought export-controlled technology and material to support its nuclear and missile programs. In one case, several individuals were involved in a conspiracy to export carbon fiber with missile and nuclear applications from the United States to Iran between 2008 and 2013. The conspirators tried to use freight forwarders to ship the carbon fiber through third countries such as the United Arab Emirates in order to obscure the ultimate recipient.
Allegedly responsible for procuring the carbon fiber as part of the conspiracy; charged with one count of conspiracy to violate the International Emergency Economic Powers Act (IEEPA), and two counts of violation and attempted violation of the IEEPA; remains at large.
Served as the financial guarantor for large transactions involving carbon fiber; arrested in Germany in 2017 and extradited to the United States; pleaded guilty in August 2019, and sentenced in November 2019 to 46 months in prison.
Allegedly served as the transhipper in efforts to procure carbon fiber from the United States; charged with one count of conspiracy to violate the International Emergency Economic Powers Act (IEEPA), and two counts of violation and attempted violation of the IEEPA; remains at large.
____________________
IN THE NEWS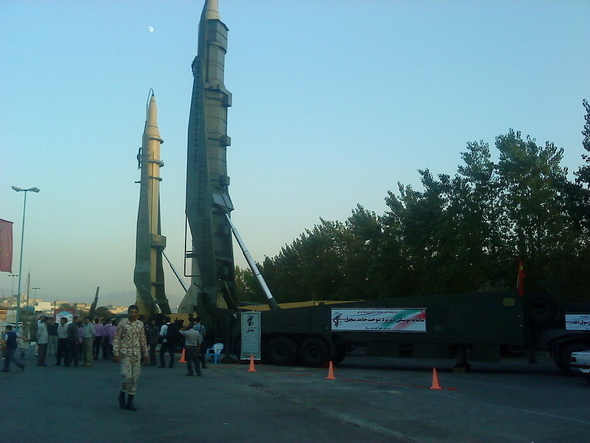 Iran and North Korea Resumed Cooperation on Missiles, U.N. Says | Bloomberg
February 8: A report by a United Nations expert panel determined that Iran and North Korea cooperated on long range missile projects in 2020. Citing information from a member state, the U.N. report noted that the cooperation included "the transfer of critical parts," with the most recent shipment taking place in 2020. According to the report, Shahid Haj Ali Movahed Research Center received "support and assistance" on a space launch vehicle from North Korean missile experts. Iran denied the allegations in the report. (Vahid alpha, CC BY-SA 3.0)
In a Dangerous Game of Cat and Mouse, Iran Eyes New Targets in Africa | The New York Times
February 15: According to the U.S. Defense Department and unnamed Israeli officials, Iran organized a 16-person cell to surveil the embassies of Israel, the United Arab Emirates, and the United States in the Ethiopian capital of Addis Ababa as part of a wider operation to identify potential targets in Africa. The Israeli officials accused the Iranian Ministry of Intelligence and Security of involvement. Ethiopian authorities detained 15 members of the cell, which had explosives and weapons in its possession. Sweden arrested the alleged leader of the cell, Ahmed Ismail, who had been staying in the country. Iran denied any role in the alleged scheme. An unnamed American official described the detentions in Ethiopia as connected to a purported Iranian plot to assassinate the U.S. ambassador to South Africa, revealed by the news media last year. Ethiopian and Sudanese officials claimed that another cell had been plotting to bomb the Emirati embassy in the Sudanese capital of Khartoum.
Iranian Diplomat Is Convicted in Plot to Bomb Opposition Rally in France | The New York Times
February 4: A Belgian court convicted the Iranian diplomat Assadollah Assadi of attempting to bomb a rally in France organized by the National Council of Resistance of Iran (NCRI), an Iranian dissident group linked to the Mujahedeen Khalq, or M.E.K. The court convicted Assadi on charges of attempted terrorist murder and participation in the activities of a terrorist group and sentenced him to 20 years in prison. The court also convicted three Belgian-Iranian dual nationals associated with Assadi: Amir Saadouni, Mehrdad Arefani, and Nassimeh Naami, whom Belgian authorities have linked to the Iranian Intelligence and Security Ministry. According to Belgian officials, Assadi brought the explosive triacetone triperoxide, or TATP, and a detonator, from Iran to his diplomatic post in Vienna and drove the items to Luxembourg where he provided them to his co-conspirators. German authorities arrested Assadi as he was returning to Vienna. Belgian officials have described Assadi as an operative for the Iranian Intelligence and Security Ministry and linked him to Department 312, a subdivision of the ministry listed by the European Union as a terrorist organization.
____________________
FROM THE LIBRARY
 
Early this month, Iran tested the Zoljanah rocket, which Iranian officials describe as a three-stage rocket using both solid and liquid fuels capable of carrying a 220 kg satellite into orbit. The test comes as the U.N. reports of missile-related collaboration between Iran and North Korea:
In a series of steps since late last year, Iran has further violated its obligations under the 2015 nuclear accord, installing additional advanced centrifuge models in greater numbers and using these machines to enrich uranium, beginning production of uranium metal, and reducing cooperation with the International Atomic Energy Agency (IAEA):
The space for international diplomacy to reign in Iran's nuclear program may be shrinking in the wake of Iranian violations, despite the Biden administration's willingness to start talks with Iran: