This month's newsletter features a look at a recent U.S. indictment of Chinese national Xiangjiang Qiao. Qiao is an associate of Li Fang Wei (Karl Lee), a major supplier of critical components to Iran's missile program from 2006 until at least 2014. Although Lee has garnered less attention in recent years and may be in prison in China, an examination of open-source evidence suggests that his network continues to operate.
The newsletter also includes a profile of an Iranian entity newly identified as producing components for Iran's drone program, as well as news about Indonesia's seizure of an Iranian-flagged tanker, Russia's progress in setting up a drone facility backed by Iran, and the European Union's plans to keep certain sanctions against Iran that are otherwise set to expire in October. Additions to the Iran Watch library cover updates to EU and U.K. sanctions against Iran, U.S. sanctions enforcement efforts, and U.N. reports on the implementation of Security Council resolution 2231.
____________________
PUBLICATIONS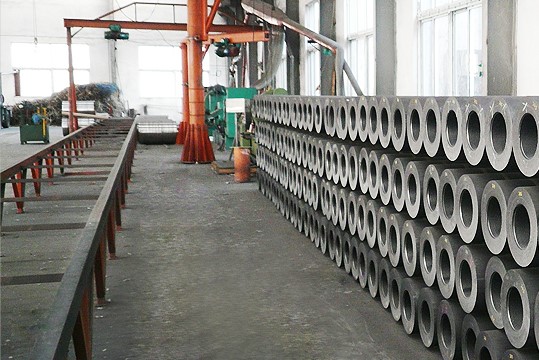 A workshop at the Sinotech Dalian Carbon and Graphite Manufacturing Corporation facility. (Credit: http://tstcarbon.com)
Enforcement Actions | Karl Lee's Network Lives On
From 2006 until at least 2014, Li Fang Wei (Karl Lee) was a major supplier of critical components to Iran's missile program. Although he has garnered less attention in recent years, a new indictment by the U.S. Department of Justice, a documentary film released in Europe, and other open-source evidence reveal new insights into the current status of his network—including the possibility that it continues to operate without Lee's active involvement.
____________________
ENTITIES OF CONCERN
In July, Conflict Armament Research, a UK-based investigative organization, identified Sarmad Electronic Sepahan Company as the producer of several components found in unmanned aerial vehicles (UAVs) used by Russia in Ukraine. The company is not on any U.N. or Western sanctions list and was not previously known to be involved in Iran's drone industry.
Sarmad Electronic Sepahan Company
An Iran-based company specializing in the design and manufacture of electronic and electromechanical parts, particularly avionics; has supplied components for the Mohajer-6 and the Shahed-131.
An Iranian company that designs and manufactures UAVs, including the Mohajer-6; a subsidiary of the Iran Aviation Industries Organization (IAIO); has reportedly supplied UAVs to all branches of the Iranian military and buyers in Africa and Latin America.
An Iranian company that specializes in the design and manufacture of aircraft, including helicopters and UAVs; subordinate to the Islamic Revolutionary Guard Corps Aerospace Force (IRGCASF); Shahed-series one-way attack UAVs have been used in strikes against civilian infrastructure in Ukraine and the Middle East.
____________________
IN THE NEWS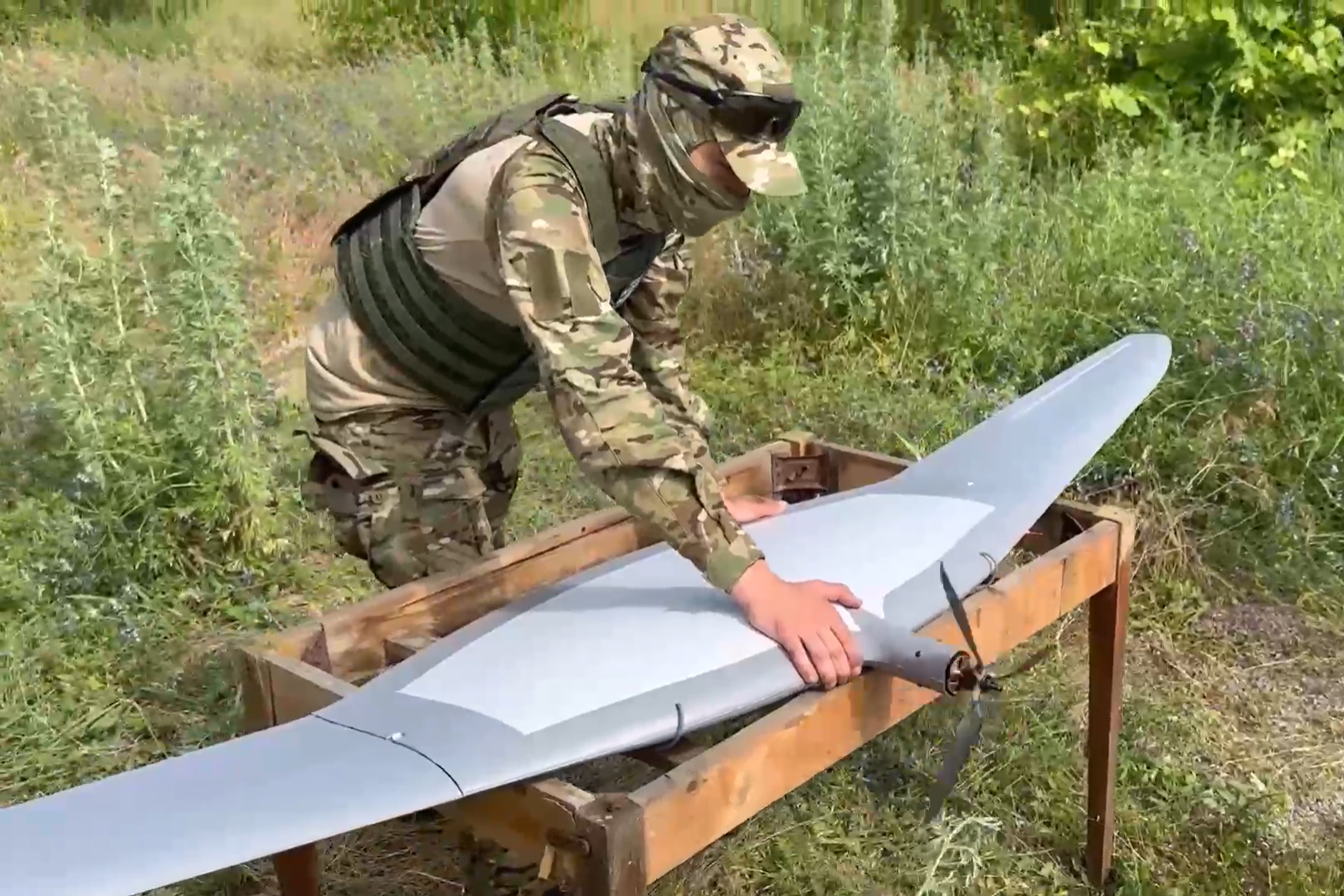 A screenshot from an official Russian video showing a soldier operating an Albatross M5 drone. (Credit: Russian Ministry of Defense via Financial Times)
Indonesia Seizes Iranian-flagged Tanker Suspected of Illegal Oil Transfer | Reuters
July 12, 2023: Indonesia's coast guard seized the MT Arman 114, an Iranian-flagged oil tanker, in the North Natuna Sea on the suspicion that it was illegally transporting crude oil. The tanker was engaged in a ship-to-ship oil transfer at sea with the Cameroon-flagged MT S Tinos and was spoofing its automatic identification system (AIS) data to indicate that it was in another location, according to Indonesian authorities.
Russia Deploys 'Albatross' Made in Iran-backed Drone Factory | Financial Times
July 6, 2023: The Alabuga special economic zone business park, where the United States has said Russia and Iran are working together to establish an unmanned aerial vehicle (UAV) factory, has begun recruiting drone engineers and Farsi speakers. Albatross, a Russian agricultural drone manufacturer, has already inaugurated a production facility at the same site and has supplied 50 M5 reconnaissance drones to the Russian military. Among its suppliers is Alabuga-Fiber, a carbon fiber producer that operates in the same business park and that is sanctioned by the United States. Albatross also claims to import parts from China and advertises equipment made by U.S., European, and Asian companies.
Europeans Plan to Keep Ballistic Missile Sanctions on Iran | Reuters
June 29, 2023: European diplomats have told their Iranian counterparts that they plan to retain certain ballistic missile-related sanctions against Iran that are otherwise set to expire in October. The 2015 nuclear agreement stipulated that such sanctions would be lifted on Transition Day, eight years after the agreement was adopted. Retaining the sanctions would require the approval of all 27 EU member states.
____________________
FROM THE LIBRARY
The European Union and the United Kingdom each announced plans for new sanctions regimes targeting Iran.
The United States took steps to enforce sanctions and preserve freedom of navigation in and around the Persian Gulf amid Iranian seizures of commercial vessels there.
The U.N. Security Council released two biannual reports on the implementation of resolution 2231, which underpins the 2015 nuclear accord and imposes restrictions on missile-related transfers.
The U.N. Secretary-General's report discusses Iran's drone transfers to Russia as potential violations of resolution 2231 but the U.N. secretariat still has not investigated the weapons' provenance, due to Russian objections - June 29.
The 2231 Facilitator's report contained a claim by Israel's permanent representative that Iran attempted to launch a satellite using the Ghaem-100 rocket on March 4, 2023. The space launch has not been publicly reported - June 29.