This month's newsletter features the latest U.N. reports on the implementation of Security Council resolution 2231 and an update on the companies that have abandoned trade and other activities with Iran, including in response to the U.S. decision to terminate sanctions waivers related to the Fordow Fuel Enrichment Plant.
The U.N. Secretary-General's most recent report on the implementation of resolution 2231 describes the United Nations investigation of recent attacks on Saudi Arabia allegedly orchestrated by Iran, including the September 2019 attack on Saudi Aramco facilities. Evidence reviewed by U.N. investigators is inconsistent with statements made by the Houthis in Yemen claiming responsibility for the attacks. However, investigators were unable to independently confirm that the attacks, carried out with unmanned aerial vehicles and cruise missiles, were of Iranian origin. The Secretary-General also reports on findings by France, Germany, Israel, the United Kingdom, and the United States that missile systems launched by Iran over the past year, including the April and July 2019 tests of a Shahab-3 medium-range ballistic missile, are capable of delivering a nuclear weapon.
Subscribe here to receive the newsletter in your inbox.
Iran Watch Publications
 
Why Companies Around the World are Reversing Course on Iran Business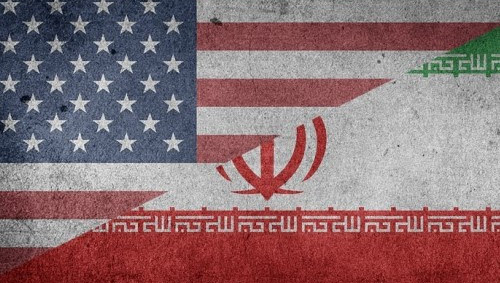 As the United States continues to increase sanctions on Iran, companies around the world have been abandoning trade and cooperative activities with Iran that began following the nuclear agreement. In the latest development, the U.S. State Department terminated a sanctions waiver, effective December 15, for work related to the conversion of the Fordow Fuel Enrichment Plant. Following the move, Iran announced it would begin enriching uranium at Fordow. This prompted TVEL Fuel Company, the Russian company working to convert Fordow to produce radioactive isotopes for medical purposes, to suspend work on the project.
Read the updated policy brief here.
Iran Watch Library
 
U.N. reports on the implementation of resolution 2231:
Statements at Security Council meeting on December 19 following the release of the Secretary-General's report: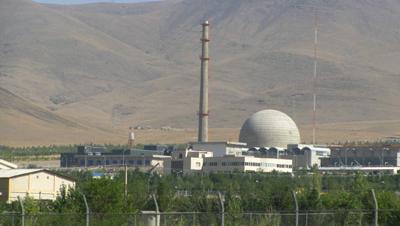 U.S. Treasury Department sanctions Mahan Air general sales agents and an Iranian shipping network that supported IRGC-Quds Force smuggling operations – December 11, 2019
Iran launches secondary circuit at the Arak Heavy Water Complex – December 25, 2019
Entities of Proliferation Concern
 
Atomic Energy Organization of Iran (AEOI)
Iran's main research and development organization for nuclear activities; oversees the Arak Heavy Water Complex and the Fordow Fuel Enrichment Plant.
IRGC-Quds Force
Part of the Islamic Revolutionary Guards Corps; provides financial and military support to militant and terrorist groups; has cooperated with Mahan Air to transfer weapons to Syria.
Sharif University of Technology
An Iranian technological university engaged in military and ballistic missile-related projects for the Iranian government; provides support to entities involved in Iran's military and in production and procurement for Iran's ballistic missile program.
In the News
 
Indonesian Citizen and Three Indonesian Companies Charged with Violating U.S. Export Laws and Sanctions Against Iran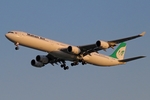 December 17, 2019: The United States has charged an Indonesian businessman and three companies based in Indonesia on eight counts related to violating U.S. sanctions against Iran. Sunarko Kuntjoro, 68, allegedly conspired with the Iranian's Mahan Air and exported U.S.-origin goods to the company from March 2011 to July 2018 without the required licenses. Mahan Air was added to the Treasury Department's Specially Designated Nationals (SDN) list in 2011, and also appears on the Commerce Department's Denied Persons List. The conspiracy allegedly involved transporting goods owned by Mahan Air through three companies, PT MS Aero Support (PTMS), PT Kandiyasa Energi Utama (PTKEU), and PT Antasena Kreasi (PTAK), for repair in the United States. The goods were then re-exported to Mahan Air in Iran and elsewhere. Penalties for these charges range from up to five years in prison and a $250,000 fine to up to 20 years in prison and a $1 million fine. (N509FZ, CC BY-SA 4.0.)
U.S. Warship in Gulf Seizes Missile Parts of Suspected Iran Origin
December 4, 2019: The U.S. Navy seized "advanced missile components" believed to be of Iranian origin after detaining a small vessel in the Arabian Sea. The missiles were allegedly bound for Iran-backed Houthi rebels in Yemen. While the United States has repeatedly intercepted Iranian arms shipments to the Houthis, U.S. officials noted that the missile parts in this case were unusually advanced.
Six New European Nations Join Iran Barter System Opposed By U.S.
December 1, 2019: Belgium, Denmark, Finland, the Netherlands, Norway, and Sweden are joining the Instrument in Support of Trade Exchanges (INSTEX), a special purpose financial vehicle which is designed to facilitate European trade with Iran outside of U.S. sanctions authority. The six new members join France, Germany, and the United Kingdom as shareholders of INSTEX, which was established in January 2019 but has yet to process any transactions.