This month's newsletter features an article analyzing Iran's new Ghaem-100 rocket, including details on how it compares to earlier Iranian space-launch vehicles and what its design indicates about the future of Iran's space and ballistic missile programs.
The newsletter also includes profiles of several entities linked to Iran's drone program, as well as news about space and defense collaboration between Iran and Russia. Additions to the Iran Watch library include multiple sanctions announcements, U.N. documents on the implementation of Security Council resolution 2231, and a pair of U.S. enforcement actions.
____________________
PUBLICATIONS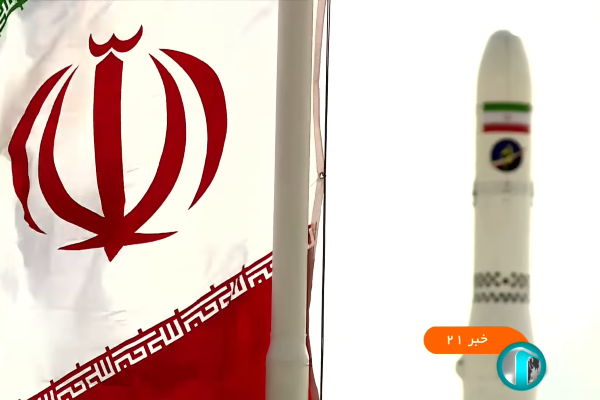 The Ghaem-100 before launch. (Credit: Screenshot from IRIB news broascast, via YouTube)
Article | How the Ghaem-100 Rocket Puts Iran's Space Program on a New Trajectory
On November 5, the Islamic Revolutionary Guard Corps (IRGC) successfully tested the Ghaem-100, a new solid-fueled space-launch vehicle (SLV). The rocket improves on earlier Iranian SLVs such as the Qased and the Zuljanah in notable ways. More worryingly, it will likely serve as the basis for a series of larger, even more capable solid-fueled rockets, heightening international concern about Iran's ability to develop an intercontinental ballistic missile.
____________________
ENTITIES OF CONCERN
The European Union, the United States, and several other countries have tightened sanctions on Iranian entities involved in the production of drones and their transfer to Russia.
An Iranian company involved in the design and manufacture of Shahed-series UAVs; subordinate to the Islamic Revolutionary Guard Corps Aerospace Force (IRGCASF); Shahed-series one-way attack UAVs have been used by Russia in its war against Ukraine.
A brigadier general in the Islamic Revolutionary Guard Corps (IRGC) involved in Iran's operation of UAVs; oversees Iran's supply of drones to Russia and other allies of Iran.
Aseman Pishraneh Engineering Services Company
An Iranian company that performs services related to aircraft engines, particularly Rotax-brand engines; majority-owned by Paravar Pars Company, which appears on the Specially Designated Nationals (SDN) List maintained by the U.S. Department of the Treasury.
____________________
IN THE NEWS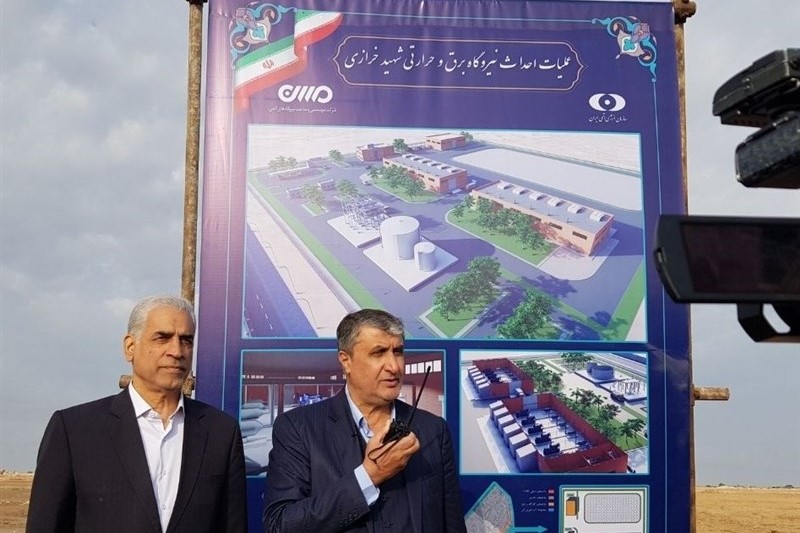 The head of the Atomic Energy Organization of Iran, Mohammad Eslami, announces the beginning of construction on the Shahid Kharrazi power station at Darkhovin. (Credit: Tasnim News Agency.)
Iran, Russia Sign Space Cooperation Document | Islamic Republic News Agency
December 14, 2022: The heads of Iran's and Russia's space agencies signed an agreement to increase space industry cooperation between the two countries. Future areas of collaboration may include the development of satellites, the construction of launch sites, and visits by Iranian astronauts to the Russian space station.
US: Russia, Iran Moving Toward Full Defense 'Partnership' | Associated Press
December 9, 2022: U.S. National Security Council spokesman John Kirby said that Russia was training Iranian pilots on Sukhoi Su-35 fighter jets and that Iran could receive deliveries of the aircraft within the year. He also said Iran is considering setting up a drone assembly line in Russia and may transfer hundreds of ballistic missiles to Moscow.
Iran Starts Construction of New Nuclear Power Plant | Tasnim News Agency
December 3, 2022: Iran officially began construction on a 300-megawatt pressurized water reactor at Darkhovin in Khuzestan Province. According to Iranian officials, the project will rely on an indigenous design and is expected to take eight years to complete.
____________________
FROM THE LIBRARY
In December, the European Union, the United States, and other Western countries sanctioned Iranian entities involved in human rights abuses and military support to Russia.
In conjunction with international Human Rights Day, the European Union and the United States sanctioned Iranian entities for their involvement in the violent crackdown against protestors in Iran - December 12 and 9.
The European Union, Australia, Canada, New Zealand, and the United Kingdom imposed further sanctions on Iranian entities involved in the production and transfer of drones to Russia - December 12, 10, 2, 14, 13.
Several reports and statements related to the implementation of U.N. Security Council resolution 2231, which endorsed the JCPOA, were released.
The United States took action against sanctions evaders.