This month's newsletter includes a new Iran Watch podcast about the techniques that Iranian vessels use to transport illegal goods and evade sanctions. Two experts from the U.S. State Department explain how the United States has been working to combat these tactics. The newsletter also features analysis of efforts by two exporters to send U.S.-origin goods to key industries in Iran, in violation of sanctions.  
In addition, the newsletter includes documents from the Iran Watch library about an explosion at the Natanz nuclear complex, a dispute about the Joint Comprehensive Plan of Action (JCPOA) between Iran and a trio of European countries, profiles of Iran's Ministry of Defense and shippers that transport illicit goods on its behalf, and news about an Iranian military drill and the activities of an Iranian state-owned enterprise in Venezuela. 
Subscribe here to receive the newsletter in your inbox.
Iran Watch Publications:
 
How to Prevent Iran from Evading Sanctions at Sea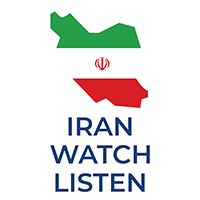 In the inaugural episode of Iran Watch's podcast—Iran Watch Listen—we discuss the impact of a recent U.S. government maritime advisory on Iran's ability to evade U.S. sanctions with two experts from the U.S. State Department: Blake Pritchett, the Deputy Director of the Office of Economic Sanctions Policy and Implementation, and Jen Chalmers, Chief of the Disruption Operations and Transport Team in the Office of Counterproliferation Initiatives. We discuss the deceptive shipping practices used by Iran, recent outreach by the U.S. government to industry on how to counter these practices, and relevant industries' response. We also highlight how Iran smuggles goods ranging from arms to oil at sea.
Listen to the podcast here, and subscribe to Iran Watch Listen on Apple Podcasts, Spotify, Stitcher, or wherever you get your podcasts.
How Iran's Oil Industry Gets American Machinery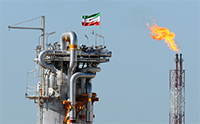 Iran's most notorious attempts to smuggle goods from the United States involve complex procurement networks seeking items for nuclear, missile, and military programs. Often, however, Iran employs these networks to serve key industries. Recent U.S. enforcement cases against two exporters highlight this trend. Over the course of a decade, these exporters used front organizations, falsified documents, and shipped products through third countries to supply Iran's petroleum industry, in violation of U.S. trade restrictions.
Read an analysis of this enforcement action here.
Iran Watch Library: