This month's newsletter features the latest episode of Iran Watch Listen, a podcast by the Wisconsin Project on Nuclear Arms Control. We speak with Laura Rockwood, a former senior official from the International Atomic Energy Agency (IAEA), who explains the Agency's role in inspections related to Iran's nuclear program. The newsletter also features a table describing nuclear sites in Iran, including uranium mines, gas centrifuge plants, and reactors, as well as locations linked to past nuclear weapon-related work.
In addition, the newsletter highlights profiles of entities connected to Iran's Fordow uranium enrichment plant, as well as news about Iran's deployment of advanced centrifuges and reported attempts to conceal equipment from the IAEA. Other items in the newsletter include documents from the Iran Watch library on the recent IAEA board of governors meeting and on U.S. efforts to maintain pressure on Iran, while seeking to engage Iran diplomatically.
Subscribe here to receive the newsletter in your inbox.
____________________
PUBLICATIONS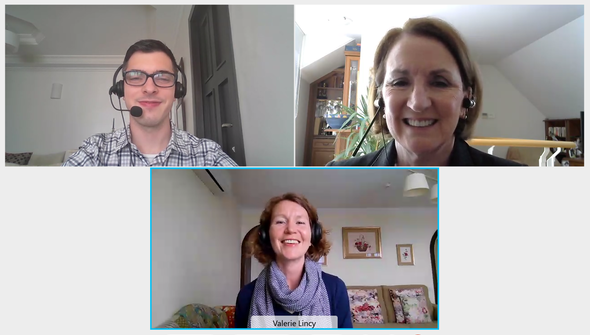 Podcast | The How the IAEA Pieces Together the Puzzle of Iran's Nuclear Program
In the third episode of Iran Watch Listen, we speak with Laura Rockwood, a former senior official at the International Atomic Energy Agency (IAEA), about the authorities that the IAEA uses to conduct nuclear inspections in Iran, as well as Iran's recent decision to reduce the Agency's level of access. Laura explains the relationship between a Comprehensive Safeguards Agreement and the Additional Protocol, as well as the expanded access provided pursuant to the Joint Comprehensive Plan of Action (JCPOA). We also delve into the world of open source research and its role in supporting nuclear inspections: Laura describes how analysis based on open source data provides a means of verifying governments' claims and a way for governments to share information.
Listen to the podcast here.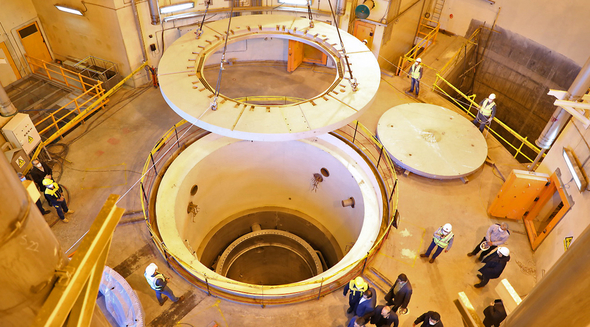 Background | Table of Iranian Nuclear Sites and Related Facilities
Iran operates a range of nuclear fuel cycle facilities, from the mines that collect uranium ore to the plants that process it into concentrate, convert it to uranium hexafluoride gas, and enrich it. Iran also has several nuclear reactors in operation, which are used to generate electricity and for industrial and medical research. Because of the dual-use potential of some of these facilities, the international community has long been concerned that Iran could use them to develop nuclear weapons. Iranian authorities have declared a number of sites to the International Atomic Energy Agency (IAEA), but doubts remain about whether Iran is conducting nuclear work at undeclared locations. The "Atomic Archive" seized by Israel in 2018 included information about such locations, which the IAEA has sought to access.
View the table of Iran's nuclear sites, including their purpose, location, and operating status, here.
____________________
ENTITIES OF CONCERN
 
Iran's uranium enrichment plant at Fordow is one of the most worrisome parts of the country's nuclear infrastructure: it was developed secretly, is located underground, and in January, Iran began using the plant to produce 20 percent enriched uranium, which is closer to the level needed to fuel a nuclear weapon. The Islamic Revolutionary Guard Corps (IRGC) was involved in the plant's construction and the complex is also host to key nuclear research centers.
Fordow Fuel Enrichment Plant FFEP
A gas centrifuge plant for the enrichment of uranium hexafluoride (UF6) developed and managed by the Atomic Energy Organization of Iran (AEOI); originally designed to hold up to 2,976 gas centrifuges in 16 cascades divided between two units; since November 2019, has been enriching uranium in violation of the JCPOA.
Khatam-al Anbiya Construction Headquarters (KAA)
An Islamic Revolutionary Guard Corps (IRGC)-owned group of companies that acts as a prime contractor on projects for Iran's ballistic missile and nuclear programs; involved in large-scale civil and military construction and engineering projects, including at Fordow.
National Materials Science and Engineering Research Center
Established in 2018 and located within the Fordow complex; reportedly capable of testing radioactive materials and materials with radioactive contamination; reportedly provides services to the AEOI, as well as to the petroleum, petrochemical, and steel sectors.
____________________
IN THE NEWS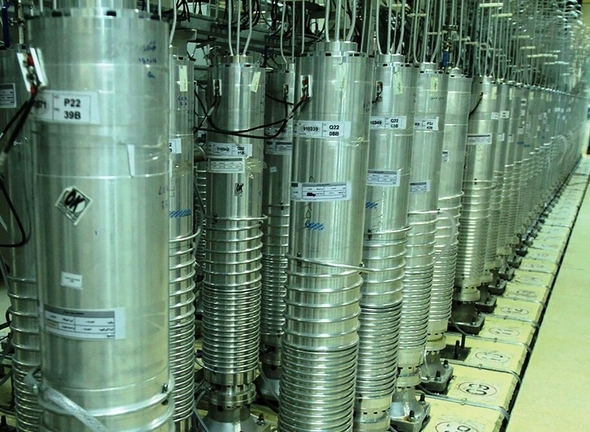 Iran Concealing Elements of Nuclear Activities, Officials Fear | The Telegraph
March 22: Western intelligence agencies have concluded that Iran is hiding aspects of its nuclear program, including machinery, pumps, spare parts for centrifuges, and carbon fiber—a key component for producing advanced centrifuges—from the International Atomic Energy Agency (IAEA). According to intelligence officials, the material and equipment is concealed in 75 containers spread across locations under the control of the Islamic Revolutionary Guard Corps (IRGC) and the Atomic Energy Organization of Iran (AEOI). These containers regularly move between sites administered by the AEOI or the IRGC, with most of the containers recently moved from the AEOI's Uranium Conversion Facility in Isfahan to IRGC-controlled sites. Iran must declare certain equipment and material relevant to its nuclear program to the IAEA under the terms of the Joint Comprehensive Plan of Action (JCPOA). The intelligence agencies believe that Iran possessed some of the undeclared equipment before the 2015 accord took effect, but obtained other components on the black market afterwards.
Iran Has Built New Ballistic Missile Launch Positions, Satellite Images Show | Fox News
March 18: According to satellite imagery, Iran has completed underground launch positions at the Khorgo ballistic missile site in the southwest of the country, which began construction three years ago. Photographs show four holes dug into the side of a nearby mountain, three of which appear to be hardened vertical launch positions. Each launch position can quickly fire two ballistic missiles. On March 15, the Islamic Revolutionary Guard Corps (IRGC) unveiled an underground facility equipped with dozens of missiles, apparently for naval use, at an undisclosed location.
Iran Enriching Uranium with New Advanced Machine Type at Underground Plant—IAEA | Reuters
March 16: On March 15, the International Atomic Energy Agency (IAEA) reported that Iran had begun enriching uranium with a cascade of 174 advanced IR-4 centrifuges at the underground portion of the Natanz nuclear facility. The deployment of these centrifuges violates the international agreement restricting Iran's nuclear program, the Joint Comprehensive Plan of Action (JCPOA), which requires Iran to only enrich uranium using less efficient IR-1 centrifuges. Iran intends to add another IR-4 cascade at the Natanz site but has yet to begin installation. Iran is also currently using 522 IR-2m centrifuges in three cascades to enrich uranium in the underground plant at Natanz, after having begun to install them there last year.
____________________
FROM THE LIBRARY
 
In early March, the IAEA's board of governors discussed the status of Iran's nuclear program and recent additional steps taken by Iran in violation of the JCPOA.
While pushing for negotiations with Iran over its nuclear program, the Biden administration has also maintained pressure through sanctions and legal action.