This month's newsletter features an update to a table of Iran's nuclear facilities, including the addition of several undeclared sites where the International Atomic Energy Agency (IAEA) discovered uranium particles. The newsletter also features an updated report tracking Iran's advanced centrifuges, which reflects Iran's recent deployment of several cascades of IR-6 centrifuges at its Natanz and Fordow uranium enrichment plants.
In addition, the newsletter includes the profile of a foundation connected to Iran's ballistic missile program, as well as news about Russia's use of Iranian drones in Ukraine, Iranian missile and drone strikes on Iraq's Kurdistan Region, Iranian missile transfers to the Houthis, and European pessimism about the prospects of a renewed nuclear deal. This month's additions to the Iran Watch library include the latest set of IAEA reports, diplomatic responses to aggressive actions by Iran, and multiple U.S. sanctions announcements.
____________________
PUBLICATIONS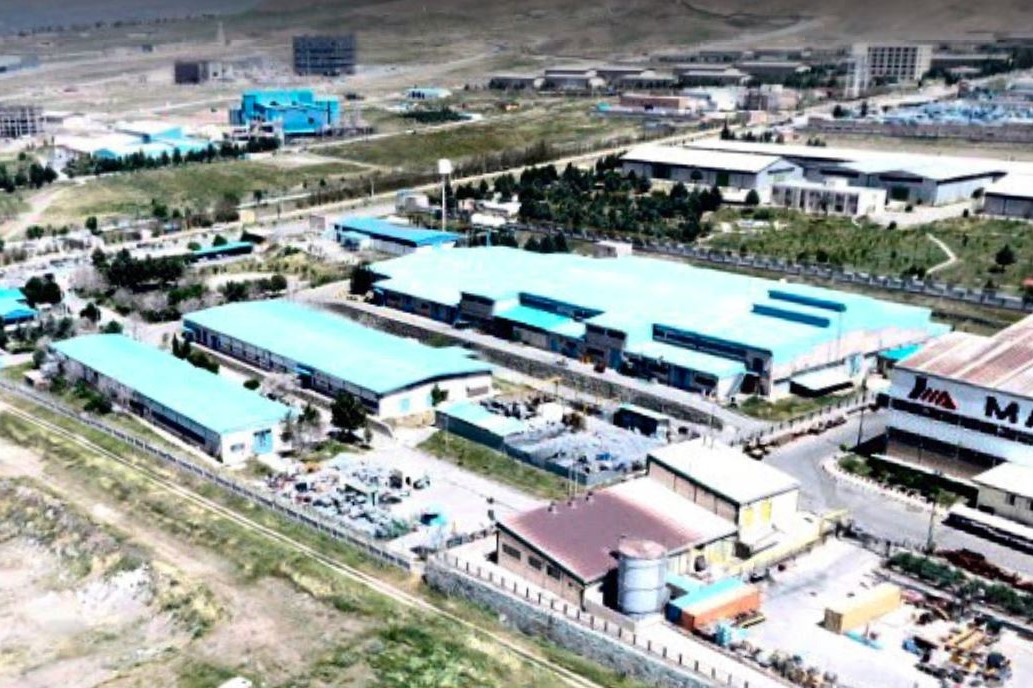 The Iran Centrifuge Technology Company's Karaj complex, now decommissioned. (Credit: Screenshot/Google Maps)
Table | Iranian Nuclear Sites and Related Facilities
Iran operates dozens of nuclear facilities that it has declared to the IAEA and that have been the subject of some form of inspection. In recent years, however, the Agency has begun investigations into undeclared sites where past nuclear activities might have occurred. The updated table includes these sites as well as many others.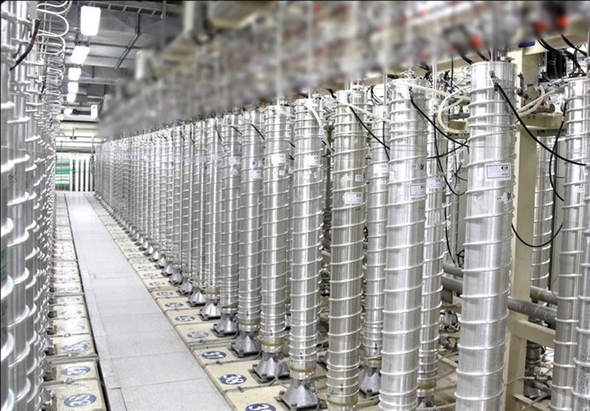 Centrifuges at an enrichment facility in Iran. (Credit: Tasnim News Agency)
Table | Iran's Centrifuges: Models and Status
Iran has developed and deployed advanced centrifuge models that can enrich greater amounts of uranium using fewer machines relative to its original IR-1 design. Since June 2022, Iran brought online five cascades of IR-6 centrifuges totaling more than 1,000 machines and began operating a cascade of previously installed IR-4 centrifuges. Iran's increasing mastery of centrifuge design and operation raises the risk of a "breakout" toward the development of a nuclear weapon and reflects an acquisition of knowledge that cannot be reversed.
____________________
ENTITIES OF CONCERN
 
Ostensibly charitable foundations in Iran, called bonyads, control large portions of the country's economy and indirectly support its weapon programs, such as by financing industrial projects and employing nuclear scientists.
A foundation controlled by Iranian Supreme Leader Ali Khamenei; financed a project by Sharif University of Technology to develop Iran's first production line for aluminum powder, a substance controlled under the Missile Technology Control Regime for its potential use in ballistic missile propellant.
Sharif University of Technology
An Iranian physicist who served as a project supervisor in Iran's pre-2004 effort to develop nuclear weapons; formerly served as science deputy at Astan Quds Razavi and scientific advisor to the Expediency Discernment Council.
____________________
IN THE NEWS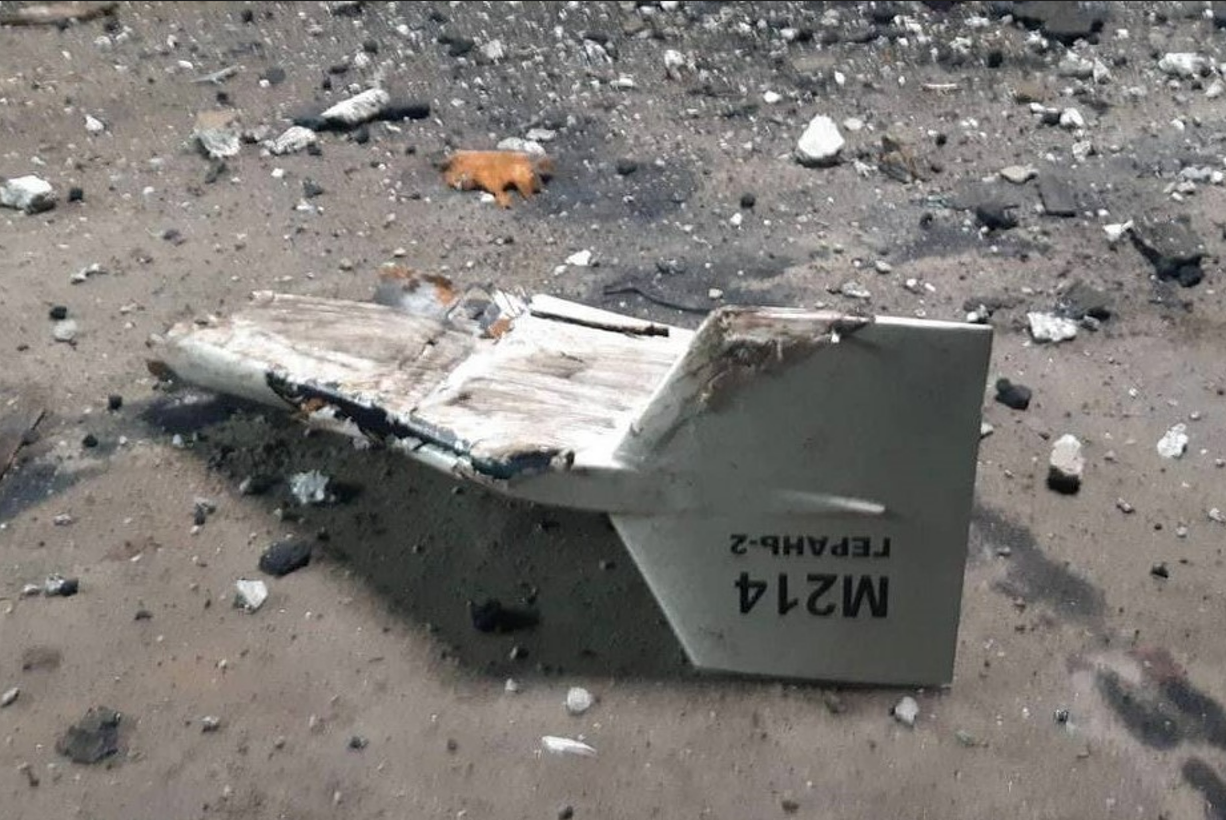 Wreckage from a drone that Ukraine's military claimed to have shot down. (Credit: Ministry of Defense of Ukraine)
Ukraine's Airmen Tell How They Shoot Down Iranian-Manufactured Drones Launched by Russia | Ukrainska Pravda
September 25, 2022: A spokesman for the Ukrainian Air Force said that Russia had launched 10 Iranian-manufactured Shahid-136 "kamikaze" drones around Odesa and Dnipropetrovsk Oblast on September 24 and that Ukrainian forces had shot down eight of them. The spokesman also said that Ukraine's military had shot down an Iranian-made Mohajer-6 strike-and-reconnaissance drone operated by Russia in Ukraine's south. Ukraine also claimed to have downed four of Russia's Shahed-136 drones in Mykolaiv Oblast on September 22 and another six Iranian-manufactured kamikaze drones on September 23.
Thirteen Reported Killed As Iran Revolutionary Guards Target Dissident Sites in Iraq | Reuters
September 28: The Islamic Revolutionary Guard Corps (IRGC) announced on September 28 that it had launched ballistic missiles and drones against Iranian Kurdish militants based in the Kurdistan region of Iraq. According to Iraqi state media, the strikes landed near Erbil and Sulaimaniya, killing 13 and wounding 58, including civilians. Iran had earlier accused the militants of supporting protests across Iran. Iraq criticized the Iranian operation as a breach of its sovereignty. The same day, U.S. forces reported downing an Iranian drone heading toward Erbil.
Yemeni Rebels Unveil New Missiles in Largest Parade to Date | Janes
September 26, 2022: The Houthis held a military parade in Sanaa, Yemen on September 21 showcasing new weapon systems, including missiles apparently from Iran. These included "Falaq" ballistic missiles, which resembled the Iranian Qiam liquid-fueled ballistic missile; a "Karar" missile which was consistent with Iran's Fateh-110 solid-fueled ballistic missile; and a "Hatim" missile which resembled the Iranian Kheibar Shekan, a longer-range variant of the Fateh-110.
Germany's Scholz Sees No Imminent Nuclear Deal with Iran | Associated Press
September 12, 2022: German Chancellor Olaf Scholz said that a nuclear agreement with Iran "certainly won't happen soon." Israeli Prime Minister Yair Lapid, who met with Scholz in Berlin, urged Western leaders to "move past" the negotiations. Scholz said that European countries "remain patient" but that "Iran must be prevented from being able to deploy nuclear weapons."
____________________
FROM THE LIBRARY
  
The International Atomic Energy Agency (IAEA) released its latest reports on Iran's nuclear program.
Iran took multiple aggressive actions against the United States and its allies.
The U.S. Commerce, Justice, and Treasury Departments took several actions in response to Iranian cyberattacks, sanctions evasion, and human rights abuses.